Ryan McCartan of R.L. Stine's Monsterville Cabinet of Souls Talks Dove, Music, and His Fear of Haunted Houses
Ryan McCartan is a busy guy. Not only is he promoting his brand new movie R.L. Stine's Monsterville: Cabinet of Souls which was just released on DVD and streaming September 29, but he is also about to jump back onto the Liv and Maddie set for Season 3, begin production on a new movie, and work on a musical venture with his girlfriend and Liv and Maddie star, Dove Cameron.
We got the chance to ask Ryan a few questions while he was working, and you can read his interview below. But first, let's find out more about the Cabinet of Souls, which was released just in time for Halloween!
Dare to enter a mysterious realm where the cost of admission just might be your soul. From Universal 1440 Entertainment and the dark imagination of renowned author, R.L. Stine, comes a brand new thrill ride for the entire family to enjoy, R.L. Stine's Monsterville: Cabinet of Souls debuting on DVD and Digital HD and On Demand on September 29, 2015 from Universal Pictures Home Entertainment.
Starring Dove Cameron (Descendants), Katherine McNamara (Maze Runner: The Scorch Trials), Ryan McCartan (Liv and Maddie), and Tiffany Espensen (Kirby Buckets) comes an original chilling adventure. When a traveling Hall of Horrors show arrives in the town of Danville, high school friends can't wait to get spooked. The monsters, zombies, and ghouls are completely lifelike, and the villainous showman, Dr. Hysteria, and his enchanting assistant, Lilith, really know how to turn up the scares. But when Beth discovers a haunted cabinet backstage that traps the souls of lost teens, it's up to the gang to stop the mayhem before they are trapped forever.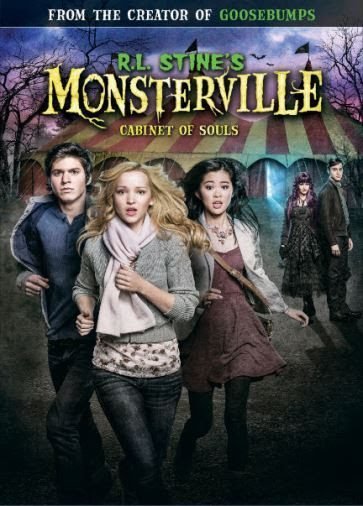 Here is the trailer! Looks cool!
And now, on with the interview
Hi Ryan, nice to e-meet you! Let's start off with your role in the new R.L. Stine's MONSTERVILLE Cabinet of Souls. Tell us about the movie and your character in it.
I play Hunter, he's the new kid at Beth's school, and when he shows up, him and Beth have an instant connection. He's the third part of the Beth-Kellen-Hunter love triangle. You'll have to tune in to see who gets the girl in the end!
Why should teens watch this movie?
When I was in my pre-teen/teen years, I loved the idea of watching scary movies on Halloween, but sometimes actually watching them lead to me being up for like 4 days straight because I was so freaked out.
Seriously, The Ring ruined me.
So I think this is a great movie because it still has all of the horror elements you'd want in a Halloween flick without being too terrifying.
What is the funniest on-set moment you can share between you and Dove, either for this movie or on the set of Liv and Maddie?
On Liv and Maddie, Maddie and Diggie had this scene where Diggie had just gotten back from the fictional land of Tundrabania, where Diggie inherited a "spirit braid" from the elders. Obviously I didn't grow a real braid in that time, so it was just a clip in.
In one of our scenes together, Dove was supposed to tug on it a little bit, but she accidentally ripped the whole thing out of my head. We were shooting live. Everyone got quite a kick out of that.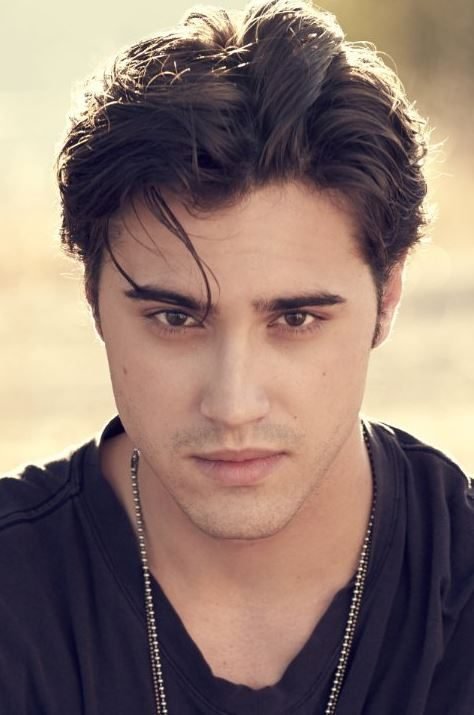 Were there any spooky moments on set?
One of the locations we shot in was an actual working Haunted House at a fair in Vancouver. To get our adrenaline going, the producer and director had all of us go through the actual haunted house once on our own.
It was pretty freaky. By about half way through we were all just running, trying to get out as quickly as possible.
What are you going to be for Halloween this year?
Dove and I are going to be Jessie and James from Pokémon's Team Rocket.
Tell me something people would be surprised to know about you.
I LOVE LOVE LOVE scary movies, but I actually can't STAND Haunted Houses. They're just too real for me. All my friends always want me to come with them during the Halloween Season but I never do it. It's too much.
Tell us about your music!
Lot's of exciting stuff coming up!
Dove and I have teamed together to form our new band "The Girl and the Dreamcatcher," with our first single, "Written in the Stars," coming out on October 2nd.
I also have a solo album coming out soon, which I'm VERY excited about.
What's coming up for you next besides that?
Besides music, I'll be working on my new movie The Standoff, which shoots in October, and then I'll be returning to film a few episodes in Season 3 of Liv and Maddie.
Can you send us a quick selfie of whatever you are doing right now?