Tips for Pulling Off the Denim-on-Denim Look
Even if you're new to the fashion world, you've probably heard the old rule, "Don't wear denim on denim." Why? No one's sure. Possibly something to do with that one time Bing Cosby got kicked out of a Canadian hotel for wearing denim.
Whatever the reason, the rule has been etched into fashion stone for so long that many people are surprised to find that modern fashion icons are not only doubling their denim but doing it stylishly. If you want to join them, check out our tips for pulling off the denim-on-denim look.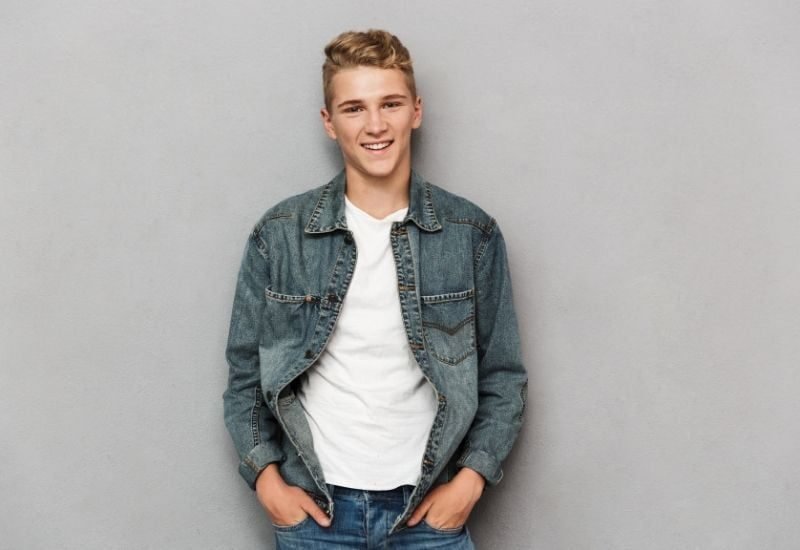 Break Up the Denim
One of the biggest issues people have with the double-denim look is the idea of wearing the same color and pattern from head to toe. So the easiest way to pull off the denim-on-denim look is to find ways to break the pattern up. Here are a few easy strategies:
Wearing a different-colored shirt under an open denim jacket.
Adding brightly colored accessories like scarves or purses.
Wearing different-colored outerwear on top of your denim.
Go bold with jewelry.
Switch Up the Color
Sometimes, breaking up the sea of blue starts with the denim pieces themselves. Instead of picking the same exact blue for every piece, look for a pair of black denim pants or a white denim jacket. You can even wear two blue pieces with different washes.
Even if you want to wear two pieces of the same shade of blue, you can still break up the color with a little embellishment. For example, add studs to your denim jacket. Or, if you want to keep it a little more low-key, you can always just go for distressed denim.
Play With Length
An easy way to create visual interest is to play with people's expectations. People expect a jacket or jeans to end at a certain part of your body, but you can make your outfit more interesting by changing up the length.
For example, a typical jean jacket ends at about your waist. Wearing a cut-off jacket that ends at your ribs or a knee-length trench duster is a little more unexpected. Or instead of wearing short sleeves and long pants, you can wear a long-sleeved jacket and shorts. The last thing anyone will think when they look at you is "Canadian Tuxedo."