TUTORIAL: How to create the perfect updo for prom/formal season (or any time!)
It's officially prom season and Tony Odisho has a cute and easy updo tutorial for it. This elegant hairstyle can work well with just about any prom dress, plus it's insanely easy to create. All you need is: Dry Shampoo, Flexible Hairspray, Strong Hairspray, and an Infrared Curling Iron. Here's how!
Step 1: On DRY hair, apply dry shampoo, such as Ostia Collection Dry Shampoo. This will help add some texture. Plus the Ostia formula is talc-free, so it leaves zero residue! Then apply Flexible Hairspray. This acts as a heat protectant and it offers a buildable hold that's perfect for updos.

Step 2: Using the Ostia Collection Infrared Curling Iron, create soft curls for added texture and volume in the updo.Tease hair at the crown of the head to create even more volume. Lightly brush out hair afterwards.
Step 3: Pin into a bouffant, leaving plenty of face-framing pieces in front.
Step 4: Take a piece of hair from the right side and twist it slightly, then pull it across the head, beneath the bouffant. Pin into place.
Step 5: Repeat the previous step, this time going from left to right.
This style can be worn to prom as is or with the following steps you can create an updo!
Step 6: To turn this into an updo, repeat steps 4 & 5 listed, alternating sides piece by piece, each lower than the next (down towards your back).
Step 8: Finish pinning everything into place, then spray with Ostia Collection Strong Hairspray to hold the style while you dance the night away.
And that's it! It's an easy yet elegant updo, perfect for prom.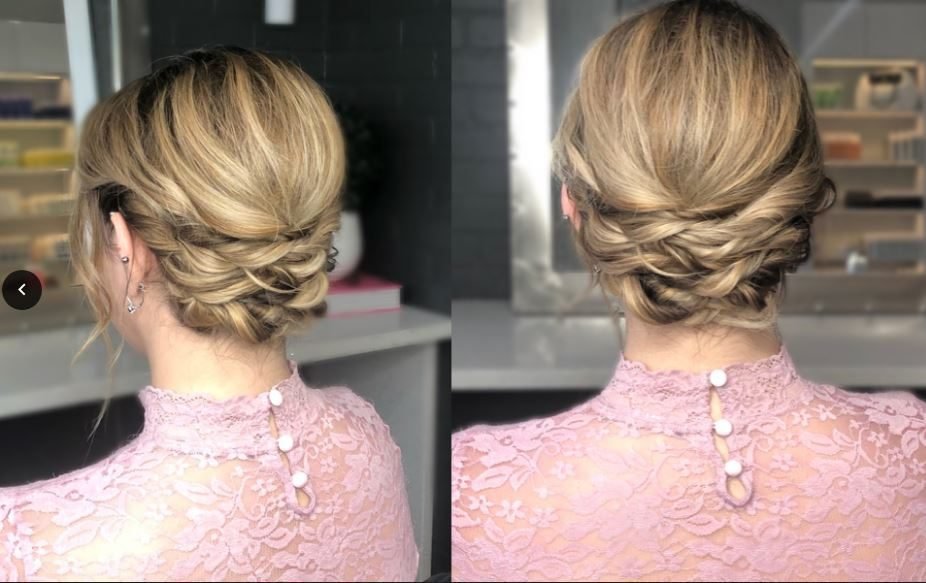 More about Tony Odisho:
Tony Odisho, President and Founder of Tony Odisho, began his career in Rome, Italy, where he studied cosmetology at the prestigious Marelena Academy. Young and ambitious, Odisho immigrated to the United States determined to bring the best beauty practices from Europe. He was promptly hired by L'Oreal Professionnel to work as an educator and color expert. Tony then opened his acclaimed salon and spa, Exsalonce, in Roscoe Village, Chicago.. Tony's reputation as a master extensionist and businessman landed him an executive position for a major hair extensions brand. In 2009, Tony saw the need for his own line of high end hair extensions. He created Tony Odisho , offering the best quality extensions and everything needed to apply and care for them. Tony Odisho, Beauty for Life. Tony Odisho is still a master stylist and a member of the prestigious Intercoiffure America-Canada.