10 Simple Tips for Teens to Stay Healthy During the Holidays
Be warned: temptation will be all around us this week, as we get together with family and are surrounded by an endless stream of treats. And although teens can usually get away with sneaking in a few extra calories due to our higher metabolisms, we should still try to avoid packing on those unwanted pounds during the holiday season. To that end, we asked health and fitness expert Justine SanFilippo MS, CHC for a few tips to help keep us in shape this holiday season, and she was kind enough to provide the following guest post: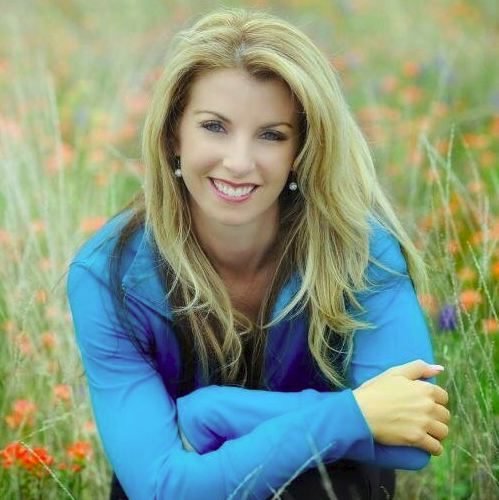 The holidays are here! This means candy, cookies, presents, days off from school and other activities, and lots of sugar….. or does it? Even though it's the holiday season, it's important to still be healthy! This way you will be able to look great and feel great when New Year's comes around. Here are 10 simple tips to stay healthy this holiday season.
Eat your colors
Eating colorful foods will give you the most vitamins! Greens, oranges and reds such as green beans, cucumbers, carrots, bell peppers, apples…. Eating the colors of the rainbow will keep you healthy, give you energy, keep you from getting sick, and feel your best self.
Drink lots of water
The body is made of about 70% water, and the human body is made up of TRILLIONS of cells! Each of those cells need water to function properly. Drinking enough water leads to great skin, great hair, a healthy waistline, more energy, and clear thinking.
Have healthy snacks on you
If you are out and about shopping, working on a project, or hanging with your friends, having healthy snacks around is important. The worst thing is to be in a situation where you feel super hungry because that could lead to unhealthy food choices like cookies, candy or fast food. Keep healthy snacks handy like almonds, cashews, string cheese, raw vegetables, fruit like apples, pears or bananas, hard-boiled eggs, Greek yogurt, low-sodium turkey jerky, or even a healthy protein bar.
Focus on protein
Protein builds muscles, keeps your hunger at bay, and is great for the brain and maintaining focus. Especially if you are in sports or are active, you need protein! Foods that contain protein are lean beef, turkey, chicken, fish, shrimp, string cheese, eggs, beans, nuts, hummus, and even healthy peanut butter and almond butter.
Have just one treat
If you are in a situation where there are some holiday treats around, then have just one! That helps get the craving out of the way, and then make healthy choices for the rest of the day.
Brush your teeth
You should brush your teeth anyway, but especially if you happen to have anything with sugar in it. Brushing your teeth keeps the cavities away. Not only that, but it freshens up your mouth so those cookies and candy won't look nearly as tempting anymore.
Get moving
Getting the body moving and exercising is important for overall health, but make sure it's fun! Do something you enjoy. Try taking a walk with a friend or family member, play a sport with your friends, or try a fun Wii video game like Zumba.
It's okay to say no
If you are invited to parties and events you don't necessarily want to go to, it's okay to say no. Setting a healthy boundary is important. Everyone is busy this season, so people will understand if you cannot attend.
Make time for fun
It's the holiday season after all, so have fun! Wrap presents, decorate, hang out with your friends…. enjoy this time off and have fun.
Remember the reason for the season
The holiday season is not all about eating as many sweets as possible, getting as many presents as possible, or shopping 'til you drop. It's about spending quality time with your friends and family and being grateful for everything you have in your life.
Justine SanFilippo is a certified health coach, nutritionist, certified personal trainer and author of the book Lose Your Inches Without Losing Your Mind! To purchase the book, download a free chapter, sign up for a free 15-minute coaching session, or for more free resources to lose your inches, check out her website at www.happyhealthypeople.com.