5 Ways You Can Show Your Mom You Love Her
Being a teenager can be challenging. We're often caught up in our own world of teenage drama, friends, and schoolwork. Sometimes, we can forget to show the most important person in our lives—Mom—just how much we love and appreciate her. Don't worry, though! We've got you covered with these fun and creative ways to express your feelings. Here are five ways you can show your mom you love and care about her.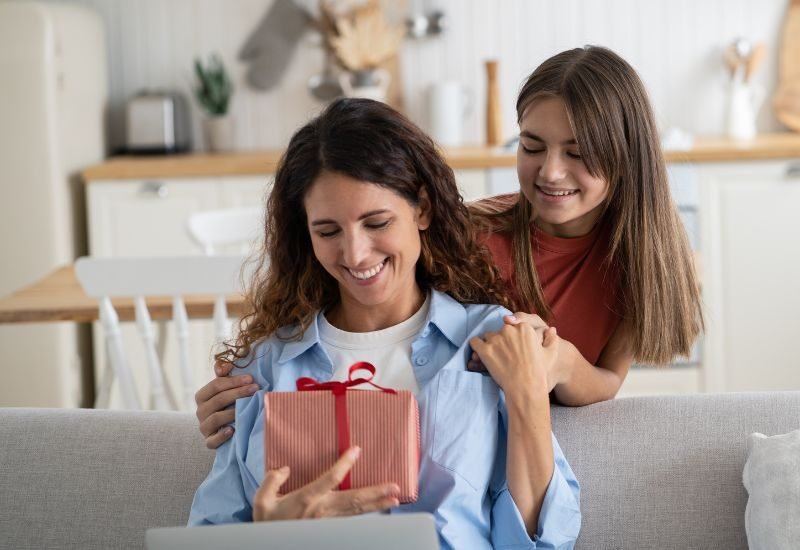 Write Her a Heartfelt Letter
Who said handwritten letters are outdated? In this age of technology, receiving a heartfelt letter can be one of the most precious gifts. Take the time to express your feelings to your mom by writing her a letter that comes straight from the heart. Tell her how much you appreciate everything she does for you and why she is so special to you. She'll treasure it forever.
Cook Her Favorite Meal
Is your mom always the one doing the cooking and making sure everyone's fed and happy? It's time to give her a well-earned break. The next-best way to show your mom you love her is to flex your cooking skills and whip up a tasty meal. Surprise her by cooking her favorite food, and don't forget to set the table with her favorite decorations and candles. Not only will you get to bond with your mom, but you'll also show her just how much you care (and maybe impress her with your culinary talent).
Brighten Her Day With a DIY Gift
When it comes to showing love, personalization is key! So handmake her a dazzling DIY gift that shows she's the jewel in your life. Design custom rhinestone-bedazzled jewelry that shines as brightly as she does, or put together a scrapbook full of wonderful memories. The sky's the limit when it comes to creative ideas, and the effort you put into it will definitely melt her heart!
Plan a Fun Mother-Child Date
Spend some quality time with your mom by planning a fun mother-child date. Now, we get it—family time isn't always amazing, but this day should be all about bonding with your mom and creating some fantastic memories. Choose activities that both of you will enjoy, like going to the movies, picnicking in the park, or taking a painting class together. The key here is to dedicate time to her and make her feel adored.
Help Out Around the House (Without Her Asking!)
We often take our moms for granted, especially when it comes to house chores. Surprise her by taking the initiative to do your share of the housework without her having to ask. Clean your room, do the laundry, wash the dishes—you know the drill. It's a simple gesture, but trust us—she'll notice and appreciate it more than you can imagine.
With these ideas in mind, go out and make your mom feel like the queen she is! Remember, it doesn't have to be Mother's Day for you to make her feel special. Showing your love and appreciation can happen any day of the year—and the more spontaneous, the better!