Tips for Creating a Personal Aesthetic on Instagram
When Instagram came out in 2010, you could use it to have a glimpse at someone's life. Users were encouraged to share life moments in a raw, unfiltered way. However, over the years, Instagram has become the ultimate marketing social media platform to promote products, show off your style, and gain popularity.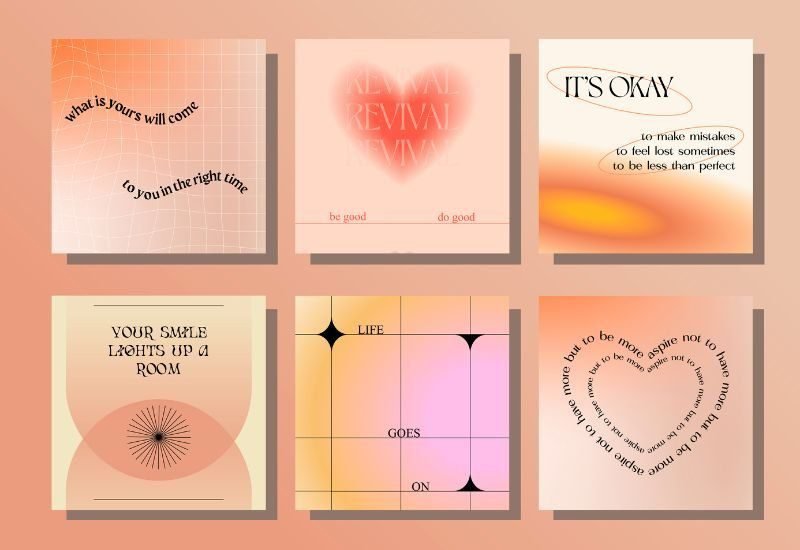 Your Instagram aesthetic is the first thing potential followers will notice when they click on your profile. To boost your following and engagement, you should create an Instagram aesthetic that's unique to you. While it may sound simple, finding your aesthetic can take time, trial, and error. Use the following tips to create a personal aesthetic on Instagram that will help boost your following and engagement.
Establish Your Personal Style
Without clicking on a post, your overall Instagram feed should be able to tell social media users about your interests, personality, and aesthetics. Finding and establishing your taste will make your feed stand out from the others.
It takes time to develop your style, so don't expect to create an Instagram-worthy aesthetic overnight. However, in the meantime, grab inspiration from various social media users and other forms of media to help mold your style.
Choose an Overall Theme
After establishing your style, what do you want to show on your Instagram? Are you showing off your outfits, lifestyle, or gaming skills? Choosing an overall theme will help you plan your posts and give your followers a better understanding of the purpose of your page.
If you're showing off your lifestyle or fashion, include tips and reels of your routine or favorite finds of the month to help boost engagement.
Aim To Be Someone's Mood Board
Whether you're into fashion, sports, or video games, your goal should be positively influencing others. When creating your personal aesthetic on Instagram, your goal should be to be on someone's "mood board." To be on someone's mood board means that someone enjoys your posts or aesthetic so much that they're using it to find their style. You can find these mood boards on Pinterest and gain inspiration from others.
Don't Stop at Your Feed
You may have a cohesive Instagram feed, but you can't stop there! Being an aspiring Instagram influencer is a full-time job. Share this same aesthetic through your reels and stories. You want to keep your aesthetic personal by creating stories that relate to your feed content but are special to your accounts, allowing your followers to gain unique insight about you and your interests.