3 Tips for Passing Your Driver's License Test the First Time
The day you obtain your driver's license marks a major milestone in your journey towards independence. Once you have it, you can legally hit the road with pride and confidence, knowing that you now have the freedom to travel when and where you want to – though that will probably depend on your parents' jurisdiction, at least for a few more years.
Before that happens, two obstacles lie ahead of you, namely the written exam and the infamous driver's test. Many aspiring motorists have taken on the challenge and failed. Many were unsuccessful more than once. But with the right knowledge and a bit of careful preparation, you can effortlessly pass both tests on your first attempt.
Think about it this way: how many licensed drivers do you think are on the road today? According to Statista, there are currently around 225 million licensed drivers in the United States. It's safe to say that not all of them are professional driving instructors. If that was the case, we probably wouldn't have so many accidents.
So, to alleviate the stress and ensure that you're in the right mindset come test day, here are three tips that will help you pass your drivers license test the first time.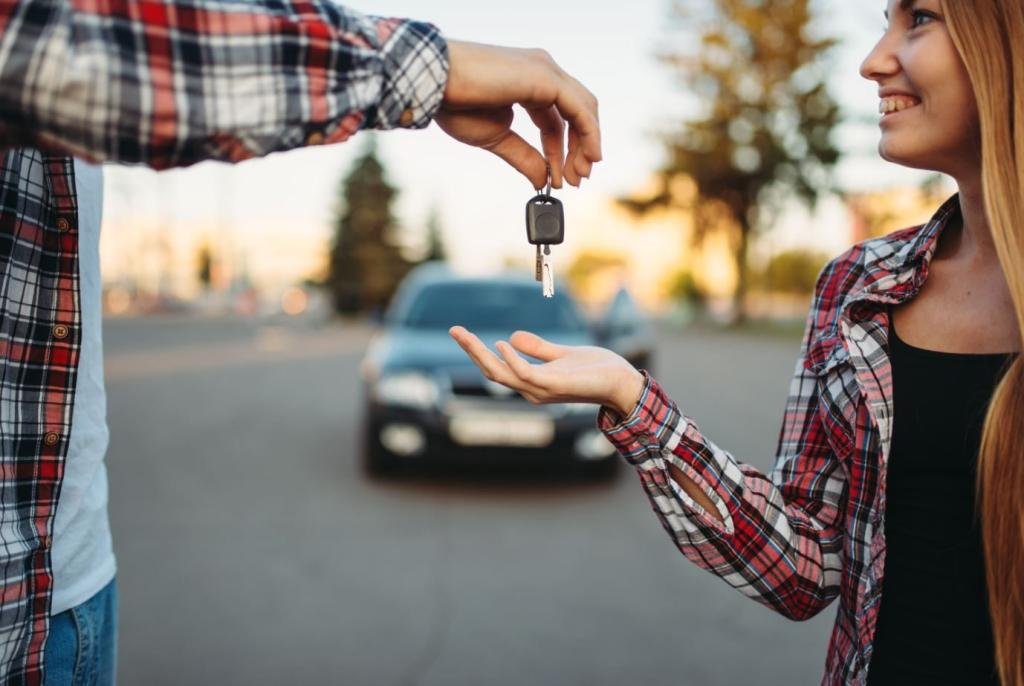 Practice
Driving a car is one thing that you can only get better at with practice. There are things that you'll learn in the driver's seat that you simply can't get from reading. The more time you spend driving, the better your feel for how the car responds to your input will become. You'll also develop a greater understanding of the car's shape and size.
This is key to your success, as knowing the exterior of your vehicle and its relation to your position is important for the test. Try to log as much time as you can behind the wheel and consider enlisting the help of an expert to oversee how you drive and identify where you can improve.
It would be wise to avoid solely taking advice from an older friend or family member, as they may have developed some improper or outdated driving habits that don't align with the expectations of the test. Opting for a professional will also help you obtain the right answers to any questions you may have about the test and driving in general.
Prepare
Of course, being prepared will go a long way in making you feel more comfortable during each stage of the test. It will also help you adapt to unexpected situations, such as different weather conditions or changes in traffic. You don't want to be frantically searching for the windshield wiper stalk if it rains or slam the brakes on when an ambulance tries to pass.
As for the written exam, it's simply a matter of studying, studying, and studying some more. That's not to say you should subject yourself to information overload but do run through every aspect of the test that you struggle with until you're confident that you know it well.
Consider reading a step-by-step plan that will help you prepare in the best way possible. In addition to studying, you can also take mock tests to get a feel for what the real thing will entail. These days, you can even download an app that will allow you to easily practice for the test on the go whenever you have a few minutes to spare.
Know Your Car
Ensure that you've chosen the right car for the test. It should be a model that's mechanically sound, easy to maneuver, and preferably smaller in size. Perhaps your starter car will do. If not, consider borrowing a car from your driving instructor. Once you have the right car, you should take the time to learn it inside-out.
You should confidently know the location and functionality of each component. Take the time to get a good feel for the brake and gas pedals, as this will help you avoid slowing down or accelerating too aggressively. Again, it's important that you understand the dimensions of the car, such as the distance between the front bumper and where you're seated.
Conclusion
By applying the above tips and taking the time to adequately prepare for your test, you can head to the DMV with peace of mind knowing that you'll pass on your first attempt. Don't hesitate to ask questions and seek help if there's something you don't understand.