5 Principles to Maintain a Good Credit Score: Start Adulthood on the Right Foot
Do you know your credit score? Not many young adults can answer that question, and even fewer know why it's even important in the first place. Think of credit scores as an entrance exam test score for adults. It tells potential lenders, insurers, landlords, and even employers about the type of person you are. A higher score opens opportunities to better rates, apartments, and some careers. You've probably got a lot on your mind planning your future, with a little insight and common sense, you can learn financial responsibility. Here are 5 tips to help you maintain a good credit score.
1. Understand Credit Score Math
A credit score is a three-digit number used to estimate creditworthiness. It ranges from 350 to 850. The formula used to calculate scores vary slightly between different credit reporting agencies, and while the exact formulas are closely-guarded secrets, some factors are easy to understand. Some of the most important and basic factors to maintain a good credit score are:
On Time Payments – Solid payment history improves your score

Debt Ratios – Keep recurring credit balances as low as possible

Credit File Age – This factor always starts low and only time helps

Inquiries – Too many credit applications damages your credit score

Variety of Loans – Experience different types of credit to maximize your rating
Your score is a total of these factors, though some of the factors weigh a little heavier on your score than others. Know which factors impact your total the most, and adapt your habits to improve your score. Negative history items like collections, defaults, and bankruptcy penalize your result. Aim to keep your number above 720, because the higher your score is, the more financially stable creditors will see you.
2. Check Your Credit File Regularly
The Fair Credit Reporting Act entitles you to a free credit report from each reporting agency once a year. This report contains details about you, your accounts, and your payment history. While you can read your file for free, scores can cost extra. However, there are independent credit monitoring agencies that allow you to see your score once a month or more. While some of these agencies charge a fee, others are free. By using a credit-monitoring agency, you can catch incorrect or fraudulent activity and report it. To maintain a good credit score, always know what's on your report.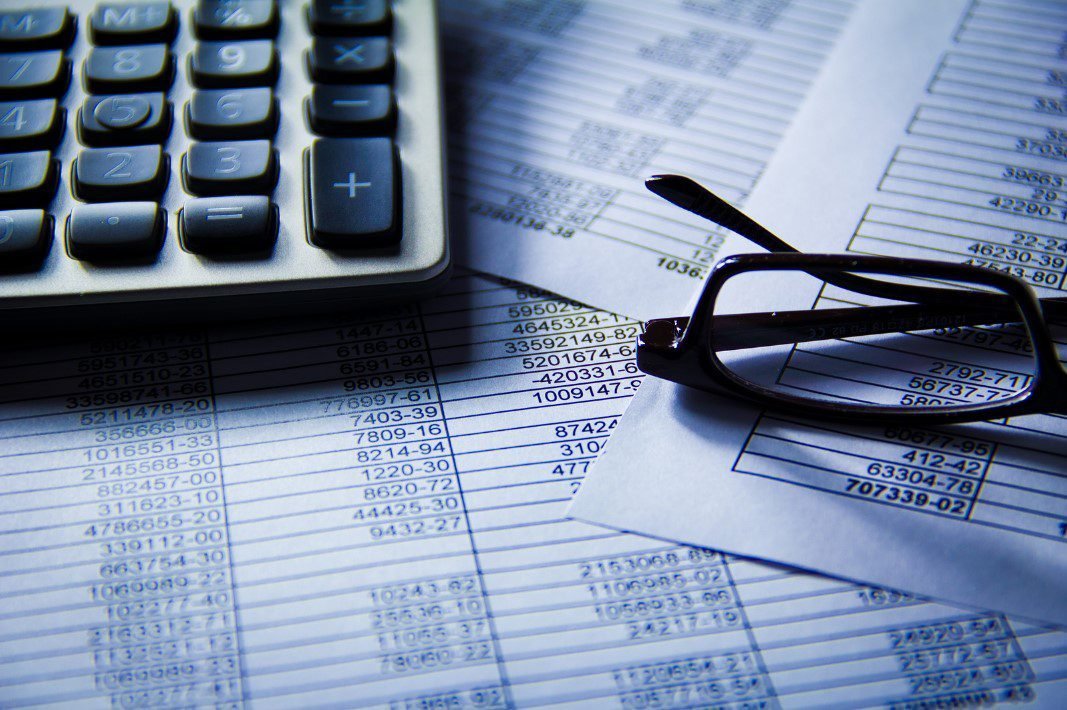 3. Create Your First Budget
Make a budget and stick to it. Following a budget teaches you about your spending habits and behaviors and will help you maintain a good credit score in the future. Before you start taking out loans, it's best to test yourself using your own money. If you've never thought about tracking your spending before, you might be surprised at what you learn and the trends you see.
Carefully track your expenses for several months and look for patterns. Compare your results to your existing income. Never spend more in a month than you earn, and get into the habit of saving money now. Say no to things you don't need. If you've done your homework, you know what you can afford and what you can't.
4. Minimize Your Debt Burden
From a lender's point of view, a high level of existing debt makes it more difficult for a borrower to manage new loans and pay off all their debt. This is why it's so important to minimize what debt you have. If you don't need to take out a student loan, find another way to pay for school, because even if you can make the monthly payments for the next five or ten years, the high principal will show up on your credit report and will affect your creditworthiness.
Avoid new debt and pay with what money you have available first. If you're in college, apply for scholarships or work a part time job. Put high down payments on cars and only use credit cards for emergencies. Pay debt off quickly. The lower your debt ratio is (how much you can borrow versus how much debt you have), the less risky you appear to a lender and will help maintain a good credit score.
5. Use Cash Whenever Possible
Just about every commercial business looks for a way to exploit impulse buys. For example, the checkout lane at the grocery store is loaded with overpriced merchandise. Stores put these items within easy reach and hope you'll grab them, and many people do.
Credit card companies take advantage of impulsive behavior as well. It's a well-documented fact that people spend carelessly with credit and even debit cards. The convenience of plastic lends itself to high debt burdens, but if you're handling physical cash, it's often harder to let go.
With a little insight and some planning, you can keep your credit score high, even if you know practically nothing about finances. Stick to the basics, and over time, you'll be able to maintain a good credit score and have no problem getting approved for any loans you may need later in life.
Sources
https://www.creditcards.com/credit-card-news/help/5-parts-components-fico-credit-score-6000.php
https://www.gottabemobile.com/best-budget-apps/
http://www.creditkarma.com/
https://m.wgu.edu/online-business-degrees/accounting-bachelors-program.html
https://www.usa.gov/credit-reports