This is the Fittest Teenager in the World (and she's homeschooled)!
There are a lot of things you can do to get and stay in shape, from running to P90X to martial arts to soccer. One teen has raised the bar on fitness recently through the sport of CrossFit, where she was just dubbed the "Fittest Teenager in the World" in her age bracket for the second year in a row!
Kaela Stephano has been doing CrossFit for about 3 years and Olympic weightlifting for 1 year. In July of 2016, Kaela competed at the 2016 Reebok CrossFit Games in the 14-15 year old category, and was crowned in 1st place – making her the fittest 14/15 year old on earth! In addition, Kaela competed at Youth Nationals for weightlifting in June of 2016 in the 58 kilogram weight class in the 16-17 year old category and won 1st place overall. Earlier last year, she also competed in Wodapalooza Miami 2016 in January and took 3rd place in the 13-15 year old category.
Earlier this month, Kaela returned to the Reebok CrossFit Games where she took First Place again! Here is a list of her achievements so far:
2017 Reebok CrossFit Games, 1st place, "fittest 16/17 year old girl on earth"
2016 Reebok CrossFit Games, 1st place, "fittest 14/15 year old girl on earth"
2016 National Youth Weightlifting Champion, 1st place, 58 kg 16/17 year old girls
2016 CrossFit Open, 8th place in the world, 14/15 year old girls
2016 Wodapolooza Miami CrossFit Fitness Festival, 3rd place, 1-15 year old girls
2016 Junior National weightlifting, 5th place, 58 kg 16/19 year old girls
With obesity still a crisis in the United States, we reached out to Ms. Stephano for some tips. Hopefully this motivates to get off your phone for a while and break a sweat today!
Hi Kaela, nice to e-meet you! First of all, tell us a little about yourself…
First of all I just wanted to thank you for reaching out to me. It means so much to me! My name is Kaela Stephano, I am 16 years old and I am the fittest 16-17 year old girl on earth.
So…you were dubbed "fittest 14-15 year old girl on earth" after winning the 2016 Reebok Crossfit Games….and you just took first place AGAIN about a week ago in the 16-17 year old category, right? Congrats! What was the best part of the experience at this year's games?
My favorite moment of the Crossfit games this year was crossing the finish line on the final event and realizing that I had just won.
At what age did you start training?
I started crossfit in January of 2014 when I was 13 years old.
Tell us about your training regimen—as far as how many days per week and what a typical training day looks like.
I train 6 days a week 2 times a day for around 6 hours.
Did anyone ever discourage you or tell you that this sport is not for girls?
When I first started crossfit, the trainers at my old gym didn't believe in me and they didn't encourage me. However, after switching to Crossfit Hype I have found life-long training partners and friends who encourage me, cheer me on, and believe in me.
Have you even been bullied? If so, what did you do to handle it?
Since I have been homeschooled my entire life, I have never been bullied.
What is your personal favorite exercise?
My favorite exercise is handstand push-ups, strict or kipping.
Tell us about your diet…what do you generally eat and what do you absolutely avoid?
I eat lean meats, lots of vegetables, fruits, nuts, complex carbs, such as Explore Cuisine pastas, oats, rice and sweet potatoes. I try to stay away from anything unhealthy. I also weigh and measure everything I eat and track it on myfitnesspal to make sure I hit my calorie, protein, fat, and carbohydrate goals for the day. Explore Cuisine pasta helps me to meet my protein goals for each day as it is loaded with plant based protein and fiber and low in fat and carbohydrates.
Crossfit and weightlifting are tough sports…what keeps you going and motivated?
I am motivated by my desire to be the best and to glorify God.
Give me your Top 5 Tips for teens to get into shape.
Work hard
Eat healthy
Believe in yourself
Make exercise a priority and a part of your daily routine
Get a workout/accountability partner
Who are your role models in general…who do you really look up to and why?
I don't have any specific role models, but I look up to all of the Crossfit Games athletes and to some Olympic weightlifting athletes.
Where would you like your training to take you in the future…that is to say what are your goals?
My goals for the future are to win the Crossfit games as an individual female and to go to the Olympics as a weightlifter in 2020.
Best experience as an athlete thus far?
The best experiences I have had as an athlete have been winning the Crossfit Games 2 times in a row and being able to travel nationally and internationally for weightlifting representing Team USA.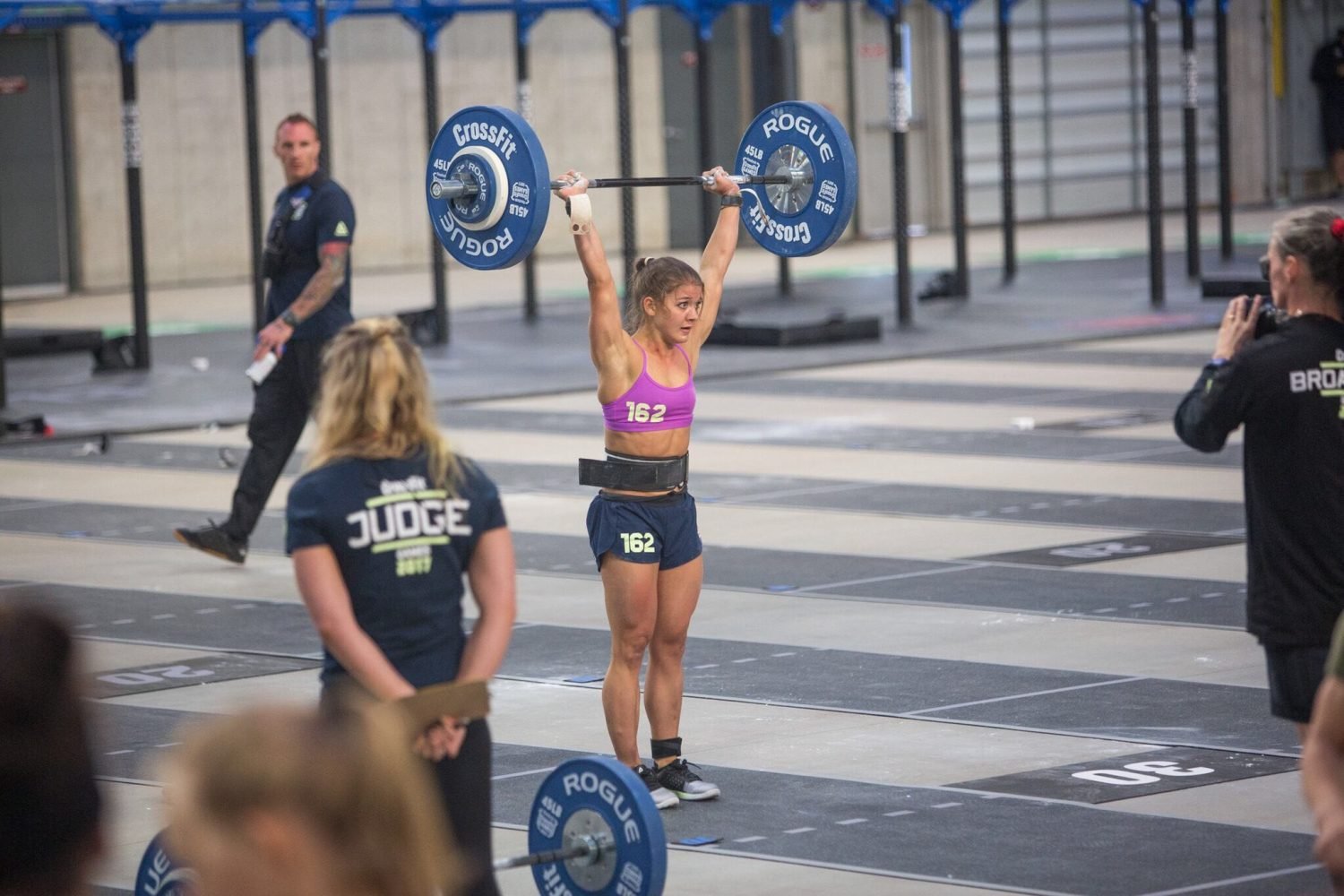 And the worst?
The worst experience I have had as an athlete has been the mental aspect of training. I struggle with being in my head and telling myself that I am not good enough.
Tell us something people would be surprised to know about you.
Something that often surprises people is the fact that I never did gymnastics and that I was a dancer for 13 years of my life.
Biggest pet peeve?
My biggest pet peeve is a lack of order. I love planning, having a schedule, and being organized.
Any causes you are passionate about?
I am passionate about glorifying God with my life.
What's coming up next for you?
In October, I will be traveling to Colombia for the Pan American Championships for weightlifting with Team USA.
Where can people connect with you on social media?
Follow me on Instagram @Kaelastephano
Could we please get a quick selfie?