Billie Eilish: The Essential Fan Guide for superfans
Billie Eilish fans can rejoice at a new release this month called Billie Eilish: The Essential Fan Guide now available at Amazon!
The hardcover book, published by Welden Owen, tells the story of one of the most unique and exciting pop stars on the planet. Through lively text and brilliant pictures, it follows the rise and rise of Billie from bedroom singer to festival headliner with the No. 1 album in the world, detailing her songwriting process, her life in the spotlight, and how she developed her unique sense of style. Filled with quotes from Billie and her closest collaborators, discussing fame, fashion, fans and more, this book takes fans onstage, into the studio and behind the scenes with the most hyped artist of her generation.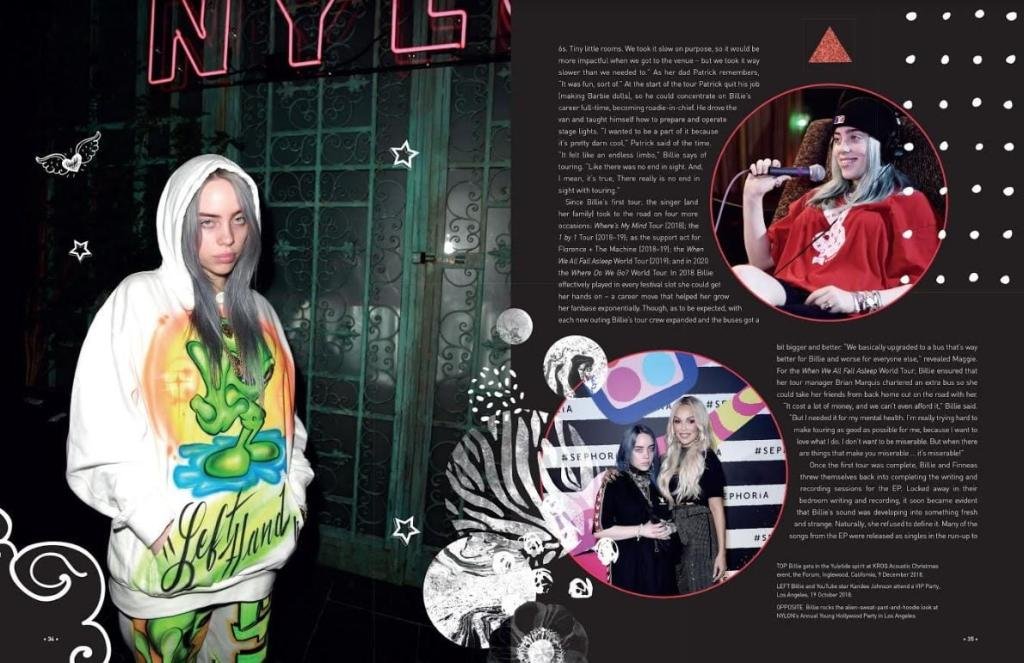 The book currently retails for $12.99, and while we wish it were a tad longer (it's 64 pages), it's a great addition to every Billie Eilish super stan's collection.