'Dragon Ball Super: Broly' Review
Dragon Ball fans have a reason to get psyched. Its release day for the 20th film in the franchise, Dragon Ball Super Broly! Teens Wanna Know got a sneak peek courtesy of Funimation, so let's get right the review!
Spoiler Alert: a few spoilers below..which have been elsewhere revealed in trailers and promos but we'd like to inform you just in case you haven't seen these.
Dragon Ball Super: Broly opens some time in the past with the citizens of Planet Vegeta, home of the Saiyans, being introduced to their new ruler, Frieza, who's father is retiring and handing over the reins. After a brief show of force, Frieza and his ships depart, leaving King Vegeta stewing in anger.
Shortly thereafter, we see King Vegeta gloat as he looks over his son Prince Vegeta, floating in a fluid-filled nursing capsule, who represents eventual freedom from Frieza's enslavement. There is, however, a wrinkle: the king notices a commoner in his own capsule near the prince's. When he interrogates his staff, he is told that the reason this capsule is secured near the prince's is because the boy's latent battle powers are even stronger than Vegeta's. His name is Broly, son of Colonel Paragus. Upon being informed that this child has the potential to be the legendary Super Saiyan, the King orders him exiled to a faraway, uninhabited planet, ensuring his prince has no competition. Paragus follows to attempt a rescue, and ends up stranded with Broly.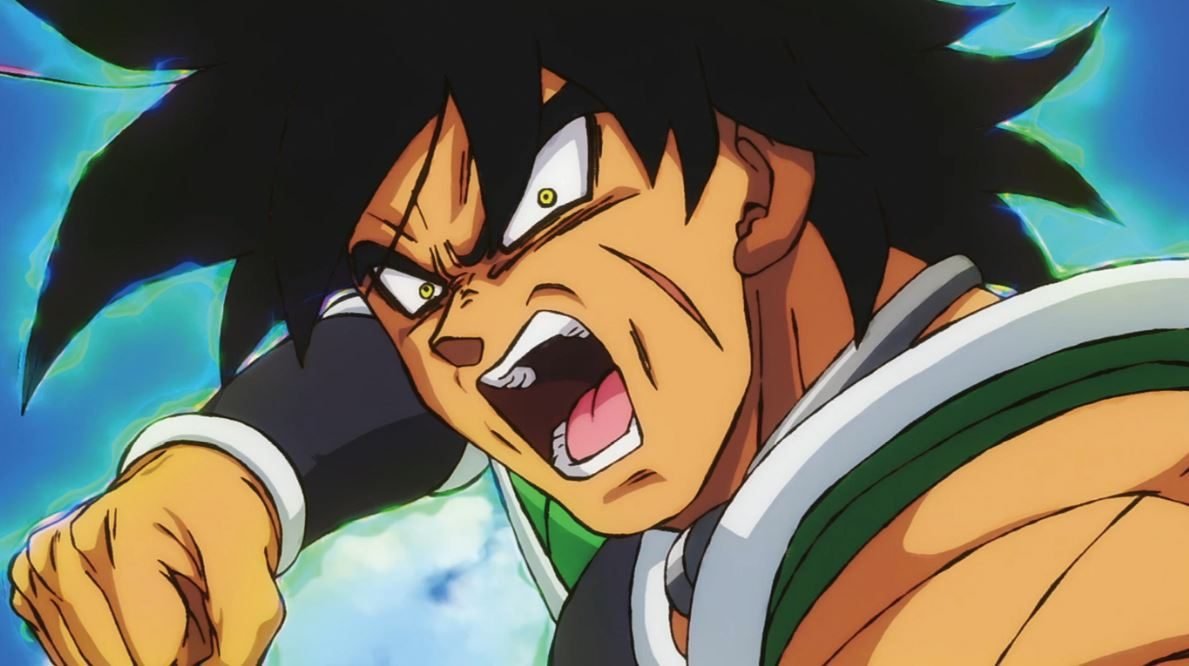 Meanwhile, we see what life was like for the Saiyans. We see Goku's origins, and understand why his father sent him away to Earth. This is another instance of the father-son focus the movie has…a very refreshing theme prevalent throughout the film and missing in the currently man-bashing Western media. When Gine asks Bardock why he cares about his son so much, he says "Maybe its because I am constantly fighting, destroying. And I'd actually like to save something for once." Bardock shows that he can love his son and still retain all his fierce masculinity.
He does the rational thing and sends Goku away in a capsule — just minutes before Frieza displays why he is one of the greatest villians in all the multiverse by obliterating Planet Vegeta in a single act of calculated coldness. The only Saiyan survivors are those who disobeyed Frieza's orders to return to their planet before he blew it up, and this includes Prince Vegeta and Goku's brother Raditz.
After many years in isolation, Paragus and Broly are rescued and brought to Frieza. It is revealed Paragus has trained his son to be a fierce warrior. At first his father's gritty determination seems admirable: what a dad, risking it all to save his precious son and train him to be the best fighter he can be! Soon, however, we see that what lies behind his drive is more an obsession for revenge instead of fatherly devotion — and this makes Broly a more tragic figure rather than an evil one. He is being used by both his father and Frieza.
The fight scenes are wild. I mean every punch and kick is like armageddon. We've seen a lot of environmental destruction before in previous Dragon Ball films, but this is next level. Broly is beast! And yes, as shown in one of the trailers and widely discussed online, fans finally get to see Gogeta on the big screen — the blend of Goku and Vegeta seems their only chance to defeat the seemingly unstoppable Broly — although achieving fusion is hilariously much harder than one would think. Is it enough? Watch the film to find out!
Dragon Ball Super: Broly is a fun ride. It does the franchise justice and will please existing fans, and will probably make new ones who never paid much attention to the anime before, but who enjoy crazy fight scenes or superhero films. Go see it and have some fun!
Dragon Ball Super: Broly is rated PG and opens in theaters everywhere today (Jan 16th), including certain IMAX theaters. For locations, check https://www.dragonballsuperofficial.com/