What To Do With Your High School Trophies and Awards
Awards aren't just for the overachievers these days. Throughout high school, your teachers or peers may celebrate your unique skills, talents, and contributions. But you may not know what you're meant to do with the trophies, medals, and certificates you receive throughout the years. Here are some ideas on what to do with your high school trophies and awards after you earn them.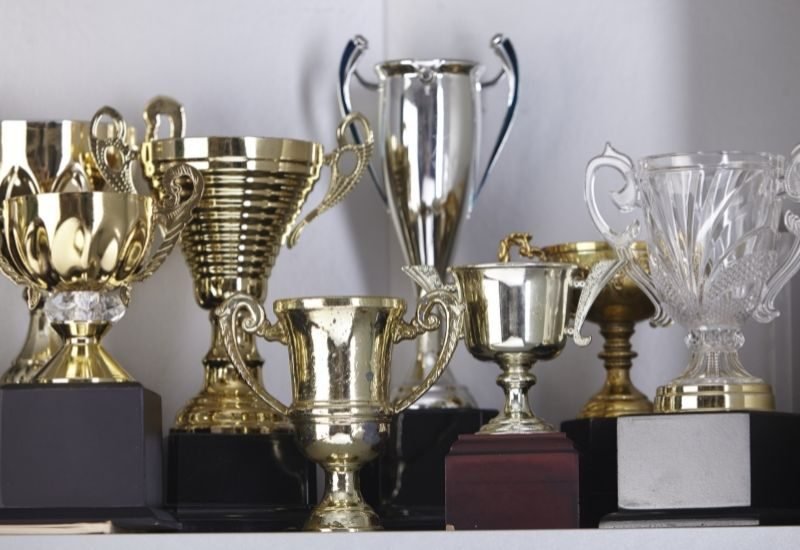 When You First Receive Them
First of all, congratulations! Even if you find all the pictures and celebrations embarrassing, try to take pride in your accomplishments. Your trophy, plaque, or award is a symbol of the genuine effort and talent you contributed. Remember to check out the engraving, read any attached notes, and handle your award with some care. After all, trophies are pretty breakable!
When You Want To Display Them
While some schools hold on to trophies, especially those earned through a team effort, most people choose to display their personal awards at home. Consider putting yours on a high shelf so you can admire it. You can also hang awards like ribbons and medals from bed frames or décor.
While your achievements are definitely worth celebrating, you don't want to brag too much, either! If you have friends over often, you might not want to make your awards the focal point of your room. Include other objects, like photos, art projects, or cool collectibles around your awards to show that your wins are just another cool part of who you are.
You also want to remember to keep your awards clean. Just like anything else you display in your room, trophies and plaques can collect dust. If you have an award that's especially important to you, taking extra time and care around any details and engravings ensures your award stands the test of time.
When You're Done With Them
Some students like to get a fresh start each school year. If you're not in love with the idea of holding on to every trophy, don't just throw them away. Start by asking your parents if the trophies are something they want to hold onto as keepsakes. While they might not put them on display in the living room, your parents might want to carefully store them away.
Another thing to do with your high school trophies and awards is recycle them. You can often donate awards in good condition to nonprofits that simply remove the nameplate and send it off for reuse. Trophies that aren't reusable, like etched glass or engraved medals, still contain recyclable materials and can definitely avoid a trip to the landfill.