5 Fast Facts about Kids4Community Founder Kenan Pala
Kenan Pala is the 15-year-old founder of Kids4Community , a non-profit organization with a mission to introduce children and teens to the concept of charitable work early in their lives. For instance, earlier this year 200 kids and their parents volunteered their efforts at a Kids4Community event to help San Diego's homeless population, assembling 600 hygiene kits and 400 sack lunches for Interfaith Community Services of San Diego which distributes to the local homeless.
We had to find out more about this rising star in philanthropy, so here's 5 Fast Facts about Kenan Pala!
He's got a huge heart.
The biggest thing that I personally get from doing community work is the heartening feeling that I get knowing that I am helping people. Helping others, and knowing that I'm helping make a difference, warms my heart, and it's this feeling that inspires me (like a call to action) to do more for the community, and more people (or causes).
He's has solutions to help the homeless.
TWK asked: Some people prefer to be homeless instead of going to a shelter or just like getting high and refuse to get help. In your opinion, what should we do about them?
That is a hard area. By definition, those people (who are above 18) are no longer minors and have rights to make their own choices. They don't have to be helped if they don't want to. However, I was recently reading that the city of LA has set up medical/mental treatment centers for homeless individuals, many of whom are placed there by being arrested for disturbing the peace.
We can apply this mindset to our cities. People are allowed to make their own choices under certain conditions: they follow the law and they do not put others at risk (disturb the peace so to say). Under these conditions, homeless people who are high and committing illegal actions are arrested. However, what we can do to help these people, like LA, is place them in mental/medical treatment programs or facilities where they can start on the path to recovery, or at least attempt (But everything is worth a shot).
Of course, there are people who just want to be homeless and not get help and if they are not disturbing the peace or breaking any laws, we have a right to let them live the life they want. We can set up programs through city parks and streets that try and help homeless people, but we cannot force the ones that follow the laws.
He personally helped one homeless woman get back on her feet.
Kids4Community was just getting started and we were organizing a dinner serving at a local homeless shelter. While we serving dinner, I decided to go around and sit down with the homeless people we were serving and talk to them. I remember that one time there was a woman who told me how she became homeless. She told me how she used to work in construction, but one day she got really sick and could no longer work. Therefore, she had no income and living in San Diego (where houses cost a lot), after a while she could no longer afford to live in a home.
After talking to her, Kids4Community went onto partner with Interfaith Community Services to help homeless people throughout San Diego. Interfaith Community Services have amazing programs, where they help homeless people get jobs and houses. After a few months, and dinner servings, later, I no longer saw her. This meant, because of she in Interfaith's program, that she had found a job and had an apartment at the least. There were no ramifications to this story. I believe that every single act of kindness matters. It does not matter if you donate a Lunchable or a thousand Lunchables, you are changing the life of someone.
He is not only the third fastest freshman runner in the State of California, but trades stocks and Forex as well!
Something many people outside of my friend group don't know about me is that I'm a nationally ranked cross country athlete. I am the third fastest freshman runner in the state of California, and I hold the state record (for California) for the half marathon and 10k for a 14-year-old. I started running here and there when I was in fourth grade, and I started to take running seriously when I went in my 7th/8th-grade year.
Also, many people don't know that I am a stock and currency (euro, lira, USD, real, etc.) investor. I developed a fascination for assets in the first year of my middle school, and I saved money for three years to open up a portfolio in the 2018 summer.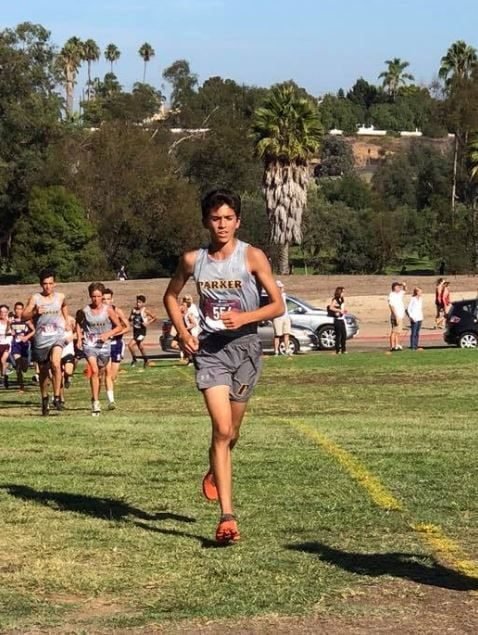 He' s got a thing for sushi and froyo.
My favorite type of food that is not healthy would be frozen yogurt. Frozen yogurt is, even though it is considered junk food, on the "healthier" side of the junk food spectrum. I like frozen yogurt because there are vasts amount of flavors, toppings, and it just tastes really good on a hot day. My favorite healthy food would be, by far, sushi. I don't really know why I like it; I guess that there's just something about seafood wrapped in sticky rice and seaweed that I like. I eat sushi on a weekly basis, and, unfortunately, I don't eat frozen yogurt very often. (The last time I had it was last April)