5 Fast Facts about DIY with Me's Sissy Sheridan
Sissy Sheridan is the host of NICKELODEON'S DIY With Me series on YouTube and a series regular on Brat's Chicken Girls as Angie. She also co-stars in the Netflix series Maniac with Jonah Hill. In April she released her first music video "Most Girls" which you can see below. She has been acting, singing, and dancing since the age of 4 when she fell in love with the Lion King on Broadway. When she isn't working, she loves hanging out with her friends, creating YouTube videos, making slime, and eating candy.
Here's 5 Fast Facts about Sissy!
She booked her role on DIY With Me in 10 minutes.
I was actually on a film set in Kentucky when my manager called and told me Nickelodeon was holding auditions in New York city for an online craft show. I flew to New York the next day. My audition consisted of me making a craft with only a water bottle, washi tape, 2 paintbrushes, paint, and scissors. I made a bangle bracelet and a monogrammed hair-tie holder with the water bottle. It was an improvised audition and I only had 10 minutes. My manager called me a week later and said, 'Hello, Sissy – how would you like to have your own Nickelodeon Web series?" And I was just freaking out! I think my favorite episode is episode 2 of Nickelodeon's DIY With Me. I made a bubblegum fluffy slime which was really stretchy and fun. I really love slime so it was awesome that I got to show the viewers how to make it! The bubblegum flavor also smelled really good LOL!
She stans Spongebob.
My favorite line is "Remember, licking doorknobs on other planets is illegal!"
She's got a thing for sugary egg whites.
Meringues
She likes to dance.
I LOVE hip hop dancing
She cannot live without_________________
My family, my friends, and my phone!
Selfie!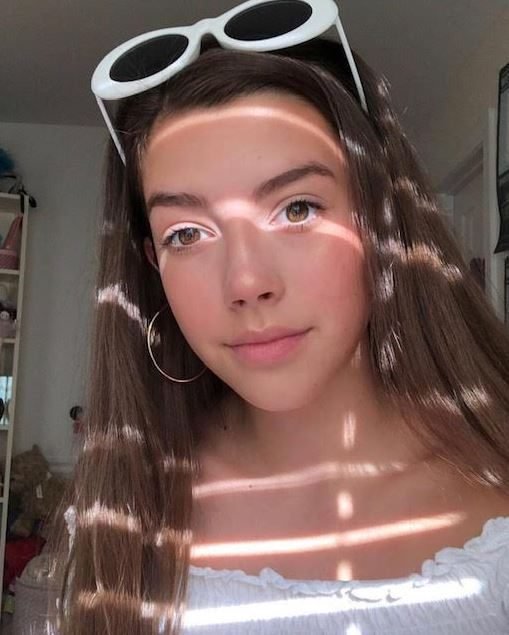 htttp://instagram.com/itssissysheridan
https://www.youtube.com/channel/UCFGyp2kEpe5SrOziZFRFWmw