5 Fast Facts about pop singer Simona Shao
Up and coming pop singer, Simona Shao is making waves with her latest single The Only Thing I've Known. Simona has been consistently raising the bar with her music since her first release in 2017, and this release proves that she is continuing her upward trajectory. Simona has been active in the music industry from a young age – having been crowned champion of ICN Network's "American Stars" competition show, and participated in The Voice of China, and has since garnered over 3 million streams on her original tracks. She has largely released her own music in the form of collaborations with electronic producers, but since starting to explore her own R&B/Pop sound, she has really found her own stride.
The Only Thing I've Known showcases Simona's smooth and sultry voice over beautifully crafted background vocals and a nostalgic yet modern R&B track that support the lyrical realization of wanting to live more gratefully and presently. It will will leave you feeling like you've been embraced by a warm hug, and is sure to be relatable to every listener in their own unique way.
In her words, "[I pulled from] the idea of never being satisfied even when something is so perfect and good for you, as well as the strange yet innate human urge to try to mess things up when everything is going right."
Here's 5 Fast Facts about Simona!
Her latest track reminds us to be grateful and not take things for granted.
This track explores the idea of taking someone or something for granted. Sometimes, when things are going too well for a long time, you forget that life wasn't always this good. It becomes an unhealthy obsession with the next achievement to obtain, and the next best thing. When these internal standards are ever-heightening, where is the end, and when will one be satisfied? This song is a reflection upon being more grateful, more humble and more thoughtful about appreciating the good and bad moments in life, but especially being thankful for the path that got you here.
She stans EDM!
My goal is to create art that I am proud of, and to explore and blend different genres that I find inspiration from – and to never stop doing it for as long as I live. Music has always been such a beautiful and effective outlet for my emotions, and I truly think I would go crazy if I didn't have this forum to portray and paint my innermost thoughts. This year, I am very excited to put out a number of electronic tracks in collaboration with some talented producer friends. I have loved EDM and its scene/culture since I was around 14, and so the fact that I have been asked to write vocals for these tracks has fulfilled a dream of mine. I would love to continue working on EDM tracks well into the future of my music career.
She was THIS close to getting a track featured on a Comedy Central show.
One of my most memorable moments was receiving an email during one of my junior year classes at Wharton from Dillon Francis. At this point, I had probably seen him 13 times live, and he was one of the first DJs I ever saw (at Coachella 2013!), so I truly could not believe my eyes. Turns out, a Wharton alum and comedian named Aaron Karo was working on a Comedy Central TV show with Dillon, and he read an article about me in my college newspaper, listened to my music and decided with Dillon that they wanted me to work on the TV show theme song. I ended up working on the song with Dillon but the TV show ultimately did not get green-lit by the studio… nevertheless, this moment lives in my head rent-free!
She's smart and NOT your typical starving musician!
A lot of people that I meet through music are surprised to know that I currently work full-time in finance. I began studying classical piano at age 4 and been writing my own music since I was 13, but I also went to the Wharton School of Business as an undergrad and completed a music minor in the University of Pennsylvania's music school. Music has always been a passion of mine since a young age, but I knew that needed to also fulfill my academic pursuits. I initially thought I wanted to do something within music management, but ended up pivoting to finance after graduating. It helps fund my music career, so until something changes, I will likely continue balancing both.
To top it all off…GIRL CAN COOK!
My secret obsession is cooking! My sister introduced me to the Chopped and Masterchef franchises one day while I was in college, and the rest is history… I love whipping up recipes that are inspired by food I see on Instagram and cooking shows, and I love that whenever I'm craving something (which is very often), I just make it myself. During the pandemic, I mastered a number of comfort food recipes, like lasagna and chicken pot pie. Recently, I made a 6-hour bolognese sauce which was awesome. 
Selfie!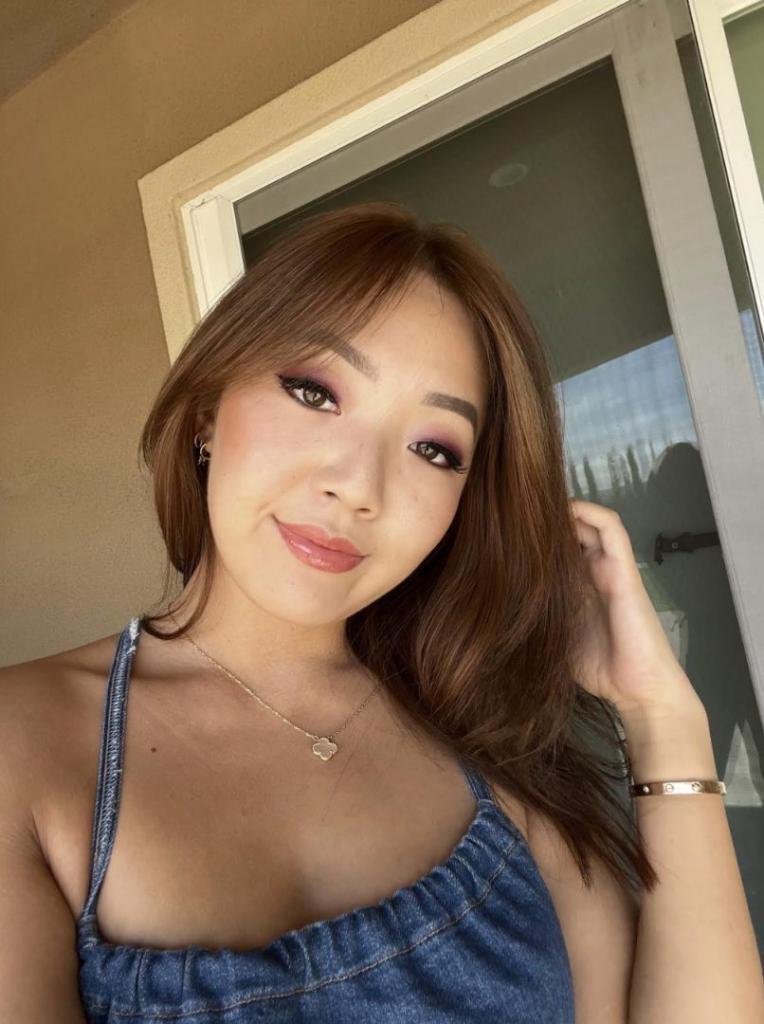 https://www.instagram.com/momoneymoproblams/