Meet new girl group Glotivation!
Abigail Zoe Lewis, Robyn "Saucy" Johnson, Malikah "Sparkle" Shabazz, Liliana "Lulu" Tani comprise the brand-new girl group Glotivation, an offshoot of the popular Glo-Up Girls doll line and YouTube channel.
They are premiering their new song and video, "Rock Your GLO" THIS WEEK!
?Friday, March 18, 2022 at 4pm PST on GLO UP Girls TV YouTube channel
Join them at 3:45pm PST on Instagram Live for a special pre-show party, and afterwards for a Live Q&A with the cast! (scroll down for their instagram handles).
In addition to releasing a new song and music video, the adventures of GLOTIVATION will be documented in a reality TV style mini-series reminiscent of MTV's Making the Band. All of the new content will be available on the YouTube channel GLO-UP GIRLS TV in March.
Let's find out what keeps these girls so positive and fun!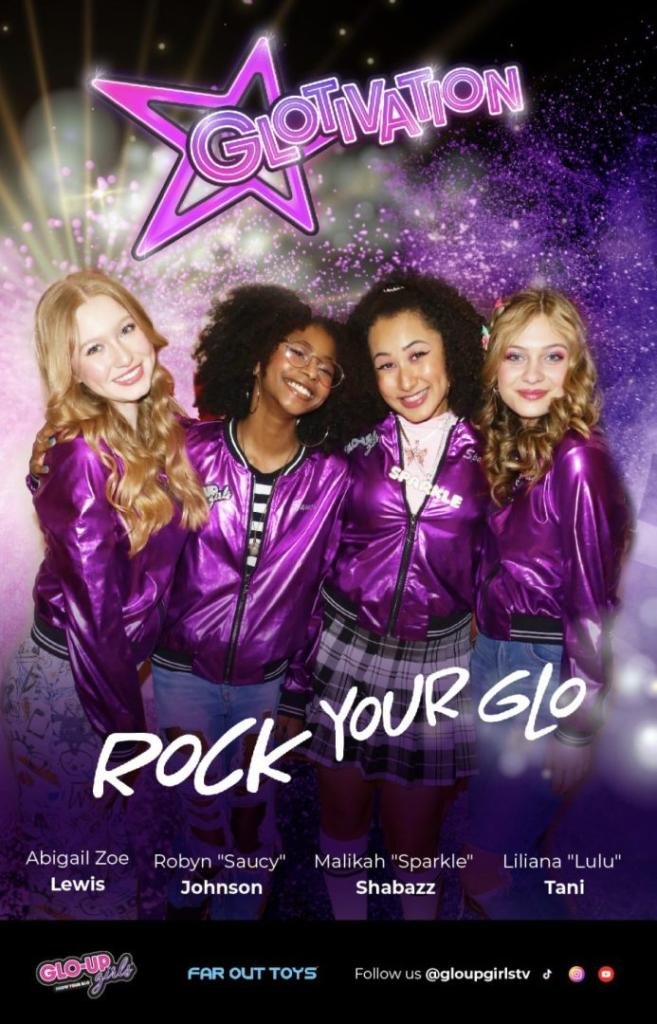 What's the secret to each of you staying so positive?
Lulu: "Even though there could be a whole lot of negative going on around, smile and think of happy things, and do something nice for someone else. If you change your focus to the positive things it makes it a whole lot easier to stay positive."
Saucy: "Saucy's secret to staying positive is being happy in the moment. You just have to enjoy the present."
Abigail: "I believe in the glass being half full rather than half empty. There is just so much to be grateful for. I choose not to let the little tiny negative things control my emotions and stay focused on happy things and what I can positively do in my life and to hopefully even in a smallest way make the world better. Certainly, there are things that can tear you down, but I choose to be grateful and celebrate life. I also believe each person's opinion is truly what should really matter most. I choose happiness. Lastly, I believe in hope and that makes every day another opportunity to do better, feel better and a gift. "
Sparkle: "Well because I am a type 1 diabetic and my life is pretty much in threat everyday all day, I try to make the best of everything, even situations I think are horrible. I try to see the good of what may come from it. Cutting out negative things or people in my life also helps. "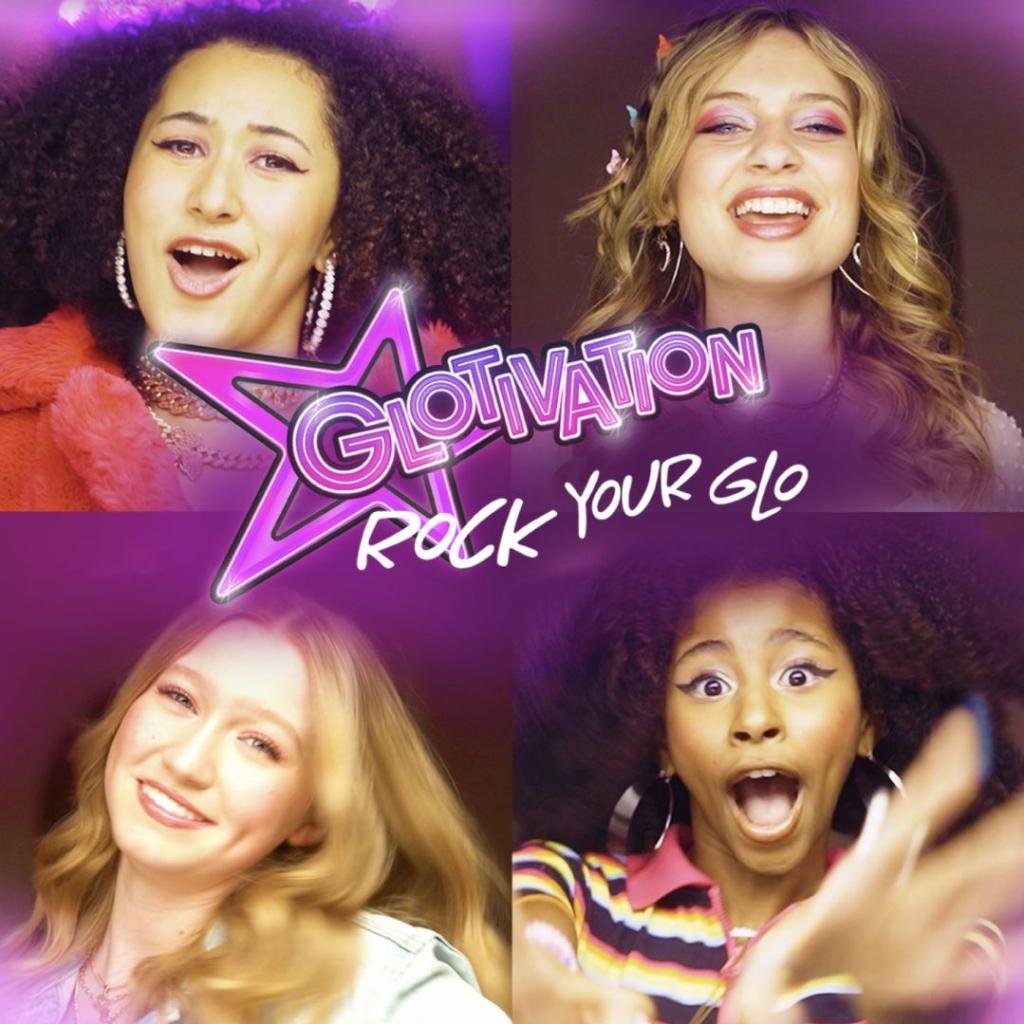 The girls' first music video is dropping Friday March 18! Make sure to follow them on Instagram so you dont miss out.
Follow the Glo-Up Girls and Glotivation!
https://www.instagram.com/gloupgirlstv/
https://www.instagram.com/msmooches/
https://www.instagram.com/lovelylululana/
https://www.instagram.com/abigailzoelewis/
https://www.instagram.com/lilbitsaucy/