The Best Masks for Travel
Travel dates are finally on your calendar, and let's face it; your mask is going to be the first item on your packing list. You're looking forward to leaving town and want the whole experience to be picture perfect. And speaking of pictures, looking good while snapping a few selfies along the way never hurts.
You want your mask to keep you safe, but it should also look good and be comfortable to wear for an extended period – as in all day at the airport, on the plane, on the bus, and in the hotel lobby. The last thing you need from a mask on your travels is to be uncomfortable, smudge your makeup, rough up your beard, or worse yet, get you sick.
So, let's talk about what matters in a mask.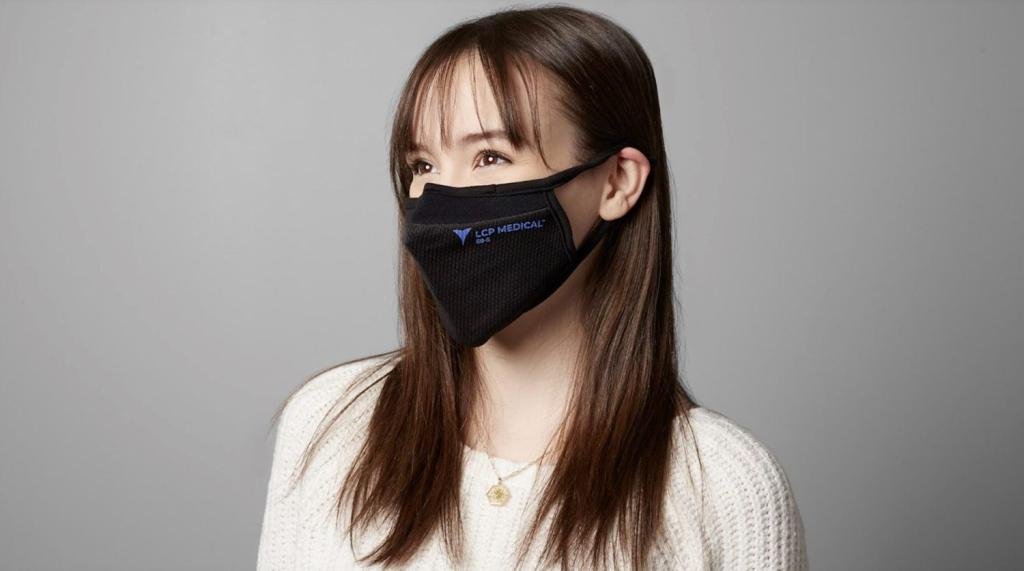 What Features Matter in a Mask
Make sure your Covid mask is approved for travel. Typically masks with vents and valves are prohibited. A high airflow mesh outer layer with a cotton interior is a great option. Disposable masks tend to be lower-quality with straps that break easily. You want your mask to last for the whole trip, so a reusable, washable mask is smart.
High Breathability
There's nothing worse than that claustrophobic feeling when you try to breathe through a simple cloth mask. Since breathing is kind of important, a mask frame that sits away from your mouth allows you to breathe normally and feels comfortable all day long.
Sizing & Fit
Let's face it, we come in all shapes and sizes, and your mask should fit that beautiful head. A great mask is designed to fit your face while providing an optimal seal and allowing airflow around your mouth. Look for masks that have sizes to fit youth through adults and a sizing chart to help you find which size works for you.
Your mask should fit snug across your nose, so an embedded nose wire creates optimal safety and comfort. You also want a no-flow lower panel against your chin for the best seal to the lower part of your face. Adjustable ear straps add the final touch for a perfect fit.
Anti Fogging
A bridge panel with wiring to secure the fit to your nose bridge is critical. A lot of us wear glasses, and anti-fogging is a mandatory feature.
Makeup Friendly and Protection from Maskne
Ever wonder how people manage to keep their makeup intact after removing their mask? A cone chamber shape that sits away from the mouth is crucial to preventing makeup smudge. Along with a cotton inner layer material, this feature helps prevent your skin from irritation or the new pandemic term "maskne."
No Beard Rub
If you're a teen with a beard, you know that masks rubbing against facial hair every time you move is uncomfortable. A mask with a chamber design to sit away from your mouth is a must to prevent your mask from rubbing against your beard with every movement. Your well-groomed beard is safe with a thoughtful mask design.
Color
Not to be vain, but have you noticed that black goes with everything and photographs beautifully? Enough said.
Cost
An investment of around $30 is worth it for a mask that folds easily into your bag or pocket, is comfortable, reusable, hand-washable, and provides excellent protection from infection. If you do the math, a disposable mask or decorative cloth mask doesn't compare to the protection and reliability of a protective reusable mask.
Reusable & Hand Washable
Travel masks should be hand-washable for convenience, and air dry quickly for use the next day. Replaceable filters add an extra layer of protection from infection.
Go Green
We all talk about saving the planet, but we see disposable masks littering the streets and waterways. Let's also think about what disposable mask elastic straps are doing to animals. It's not a pretty image. Instead, look for a reusable, hand-washable mask that can easily manage your trip.
No one wants to wear a mask, but the reality is that viruses are good at finding people, no matter who they are. When you put a lot off people in close proximity, virus spread is inevitable so do what you can to protect yourself so you can enjoy your well-deserved, long-awaited vacay.
LCP-Medical products can help provide protection today and prepare for the next virus that may be more lethal tomorrow. With protection against airborne viruses, high breathability, unique shape, and washable fabric, the masks from LCP-Medical have every feature you need for your next adventure. You can scoop one up today at: https://lcp-medical.com/