Tips for Caring for Your New Glasses
If you've just got your first pair of glasses, it is an exciting time. There are so many styles and colors to choose from these days that it can almost be more difficult to decide what is best for you and your eyes. With so many eyeglass styles and colors available today, it can be overwhelming to find the perfect fit for you. However, there's a solution that can simplify the process: discover prescription eyeglasses online, making it an accessible and easy way to find glasses that not only enhance your appearance but also provide clear vision.

However, it is important to care for your glasses properly, because damaged glasses are incredibly annoying and it isn't cheap to replace them.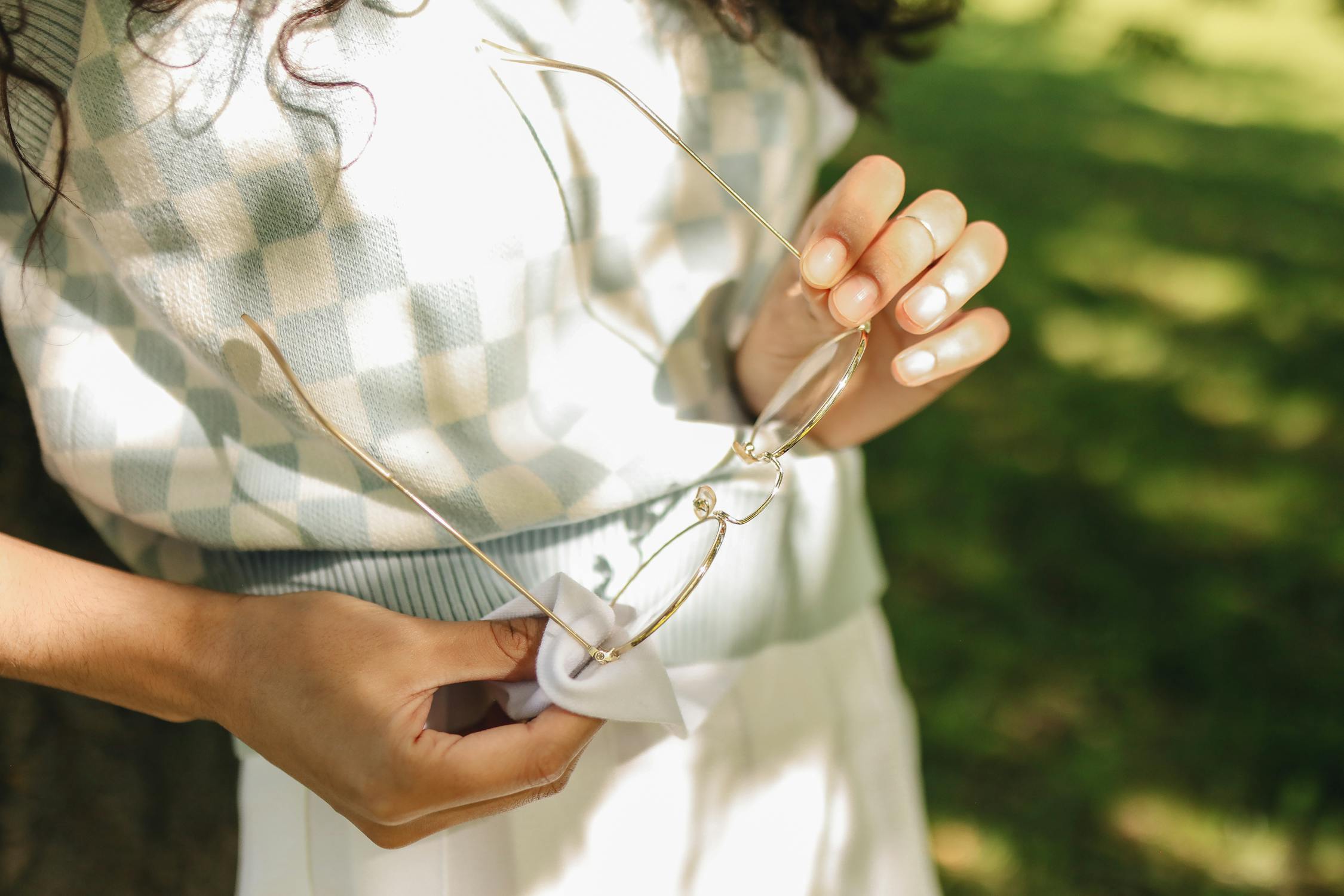 Store Them Properly
Rather than leaving them on the side of your bed or just on any surface, it is important to make sure that you store your glasses properly to prevent them from being knocked about and damaged. When you aren't wearing them, the best place for your glasses to be is in a hard case, specifically designed for your glasses.
Most glasses come with a case, but if they don't you can buy them for relatively cheap. If you don't want to keep them in a hard case, make sure they are in a soft case or a microfiber cloth to provide some cushioning and protection.
Keep Them Clean
Your glasses are most useful to you when they are clean, so keeping them clean is an important part of your eyeglass care. Make sure you are using an actual cleaner meant for your glasses. Water and other chemicals won't do a good job cleaning them. You should also make sure you use a microfiber cloth to wipe them. Microfiber cloths are often supplied by an eye doctor when you purchase glasses or can be purchased most places.
You should never use your shirt to clean your eyeglasses as this can scratch the lenses. You should also make sure that your hands are clean before you start cleaning your glasses, to prevent you from adding oils or dirt to the surface of the glass.
Be Gentle
Even if your glasses are sturdy, you need to be gentle with them. Don't toss them around or set them down roughly. It is easy to accidentally scratch the lenses or bend the frame like this. When you are cleaning your glasses, hold them by the nose piece to prevent too much jostling or pressure on the more fragile parts of your glasses. If you have rimless eyeglasses, you need to be extra careful to keep them protected and to be gentle with them. Traditionally, the rims protect the lenses from jostling and other issues, so rimless glasses are much more prone to damage, even though they look amazing.
Caring for your glasses is an important part of keeping your eyes healthy and being able to properly interact with the world. Even with your best efforts, it is likely that your glasses will get damaged eventually, so it isn't a bad idea to have a backup pair just in case you lose or damage your primary pair.
Did you enjoy reading this article? Here's more to read: Tips on How To Become a Successful Live Streamer