10 Cheap Ways to Revamp Your Wardrobe
You've just been invited to the party of the year. All of your friends – including your longtime crush – will be there!
Excitedly, you run to your closet, but your heart sinks. What will you wear? Everything you see is either outdated, worn too often, or ugly. The panic sets in as you come to the realization that you have nothing to wear. It gets worse: you don't have enough money to buy new clothes.
We've all been there, feeling hopeless as we stare at our dismal outfit choices. Luckily, there are ways to revamp your wardrobe, without breaking the bank.
Here are 10 cheap ways to revamp your wardrobe!
1. Throw out clothes that you'll never, ever wear again. Remember that lime green sweater that your grandmother bought you 3 years ago? It's time to throw it out, along with the stained jeans that you wore in middle school. Make some room in your closet for clothes that inspire you!
2. Buy a fashionable belt. It seems simple, but applying an interesting belt to a sweater or dress can make it look more stylish. Guys can add a funky belt and make even a white t-shirt and jeans look dope!
3. Find your signature necklace. Look for something bold, perhaps a chunky, flashy necklace in your favorite color. Layer this necklace with others, making even the simplest tops look exciting!
4. Capitalize on coupons and promotions. Certain clothing websites, like Boden and Topshop, have the most fashionable outfits for Fall and are offering coupons and promo codes! It's time to take advantage of them! See mamma.com for coupons for Bodens.
5. Use your skills. Do you know how to use a sewing machine? You can sew different buttons and badges to your clothes to add some intrigue to your tired pieces! If you don't know how, reach out to your handy family or friends.
6. Swap with your friends. Unbeknownst to you, your friends are probably going through the same fashion crisis. One person's trash is another person's treasure! Organize an event where your friends can trade jeans, sweaters, dresses, and accessories; plus, it's a fun way to spend time with your friends.
7. Wear fun tights. Pair bright-colored, trendy tights with one of your old dresses. The unexpected pairing will make your style more interesting and authentic.
8.Visit a thrift shop. Look through the clothes at a consignment or vintage shop for some inexpensive, great finds. Meanwhile, sell some of your old clothes for extra cash!
9. Layer, layer, layer! Try wearing a short-sleeved shirt over a long-sleeved shirt, or a sweater over a collared shirt. Layering adds new visual dimensions to your look, making old outfits feel new.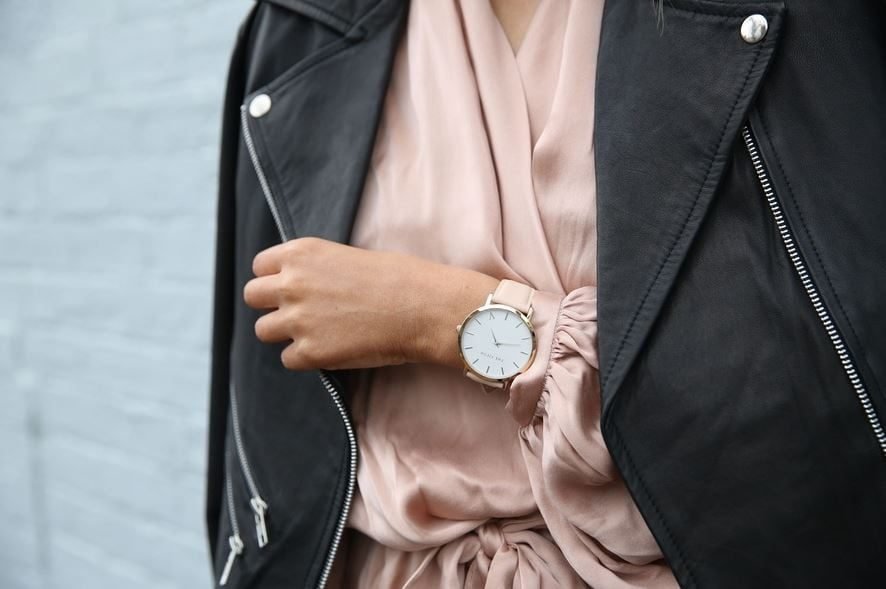 10. Try garage sales. Look to see if you can get accessories, or even clothes, cheaply at garage sales. Don't feel nervous to bargain for even lower prices!
You should feel inspired while looking through your closet; your style is an expression of your unique, authentic personality. These 10 cheap ways to revamp your wardrobe will give you the confidence to conquer that party, without draining all of your funds!