5 Fast Facts about singer Haven
Singer/songwriter Haven is a 20 year old pop singer from Moville, Iowa (pop. 1600) who began writing country tunes and performing in Nashville starting at age 12. At age 15, she began touring the nation by age 15 with major country acts such as Thomas Rhett, Lady Antebellum, Toby Keith and Hunter Hayes, but just recently decided to transition to pop music — and we can not be more excited. We listened to a few preview tracks, and they are 100% BOPS. Her sound is kind of trap-pop style mixed with a touch of Halsey/Charlie XCX/Cher Lloyd vibes. In fact, we listened to them over and over again at the TWK office, and visitors were like, "Who IS that?" and really got into it.
She is now working with Brian Teefey (LH7 Management / Selena Gomez's step-dad) and set to release her debut single "Swimming In Your Feelings" on November 1st.
We get pitched a LOT of artists — but Haven really stands out as a potential "next big thing," and we are looking forward to watching her career take off.
Here's 5 fast facts about Haven!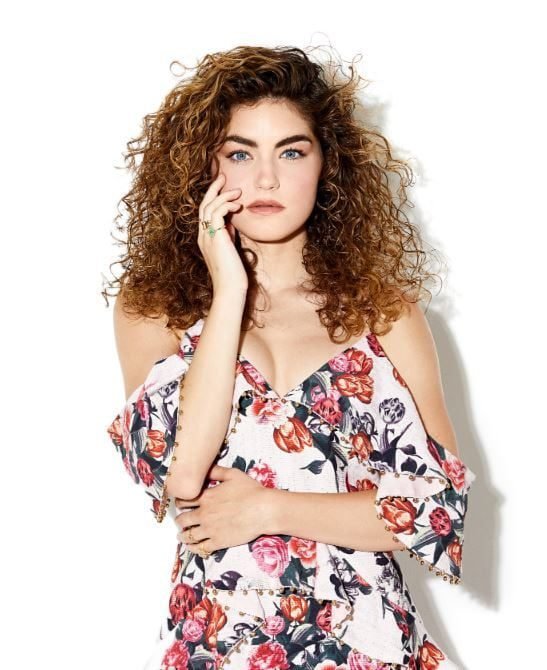 Pop music set her free.
When I made the switch over to pop it made me feel so musically free in my sessions. I could sing whatever melody I was hearing and not have to worry about it not "fitting" in a box. I've had a ton of freedom creatively on this project which has been amazing!!
She overcame POTS Syndrome (Postural orthostatic tachycardia syndrome, a condition with affects blood circulation), and it led to her music career.
I was 10 years old when I suddenly became very ill with a mysterious illness that none of the doctors in my area could diagnose. I was in and out of the hospital a lot and could no longer go to school or participate in sports. It was hard for people around me to understand what I was going through because my illness was initially tough to diagnose and relatively unheard of. During that dark time in my life, music became my haven. I found comfort in expressing how I felt through my songs and it was truly healing for me. My guitar became my best friend, and I began writing song after song, and I never stopped. My illness remained a mystery for a year, and I was sent to the Mayo Clinic in Rochester, MN. After two weeks of testing, Dr. Phil Fischer finally diagnosed me with POTS syndrome. It took about 3 years of treatment before I was finally better. During that time I kept writing songs and singing them for anyone and everyone who would listen. I gradually became stronger, and through that experience I'd found my true love which led me to where I am today.
She is not exempt from the cringey moments in life.
Oh my gosh I feel like I'm always embarrassing myself haha. I think the most recent one would be running into our sliding glass door.
She is sporty.
Something that people might be surprised to know about me is I love sports. I'm usually in the studio writing all the time but I absolutely love being outside playing sports or watching sports. It's my second love!
We have never heard of anyone else besides Haven disliking this food:
Hot carrots. I'll eat them cold, but I hate warm carrots.
Selfie time!
Haven Social Media: