First-Aid Kit Essentials Everyone Needs To Have
Occasional accidents can happen to anyone, so being prepared is essential. Part of being prepared for accidental injuries is knowing the basics of first aid, like how to stop bleeding, CPR, how to assist someone in shock, and wound dressing techniques. But beyond knowing how to handle these urgent situations, it's also essential to have the right first-aid items.
Here's what you should keep in your first-aid kit at home.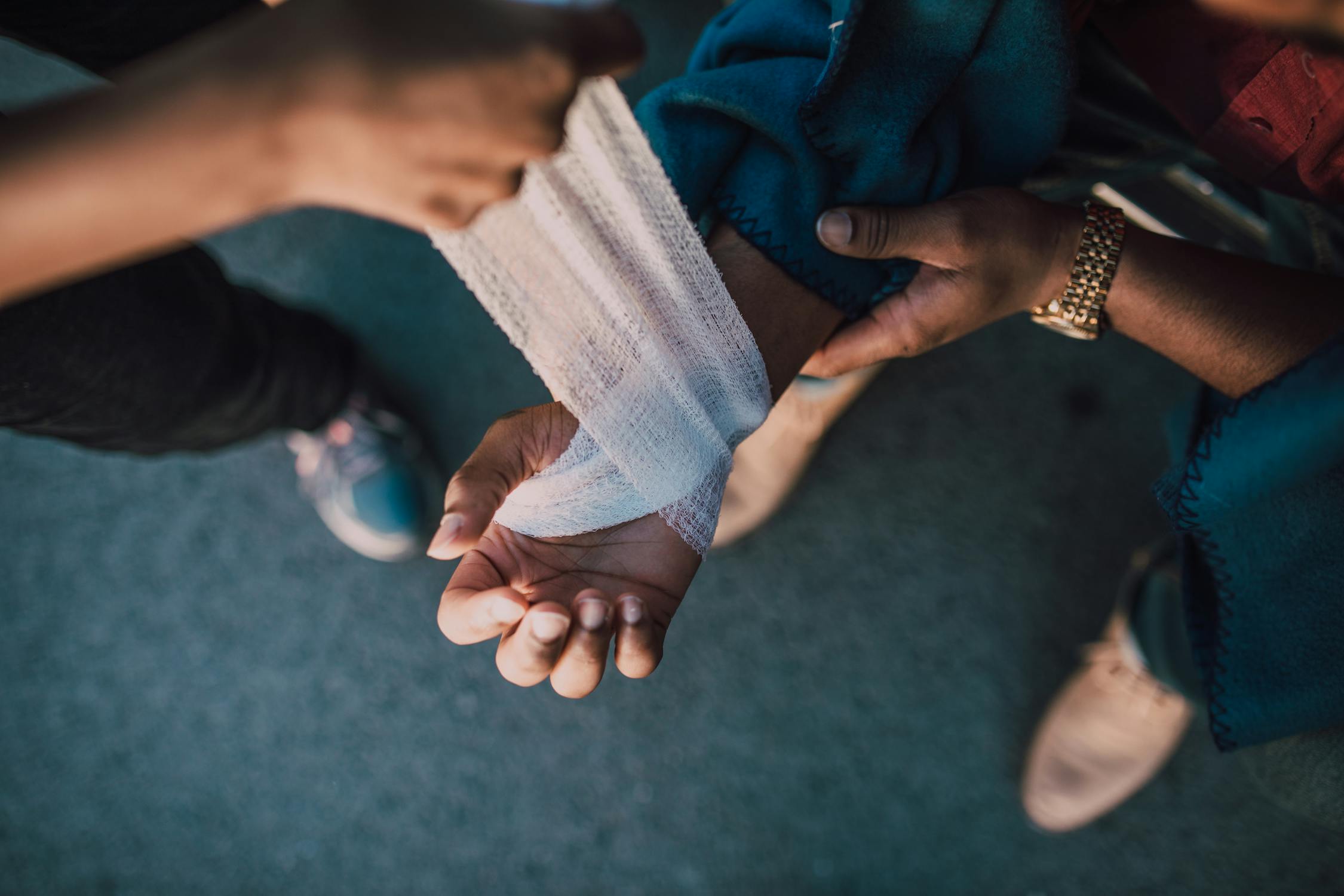 Bandages And Dressing
The words bandages and dressing are sometimes used synonymously. However, dressing refers to the first layer used to protect a wound, while a bandage is typically used to secure the dressing.
So, keep a stock of dressings like gauze, silver dressing for wounds, and foam dressing. In addition, keep a small inventory of bandages in various sizes. It would help if you also kept a variety of adhesive bandages or plasters.
Cleaning Supplies
Next, your first-aid kit must have cleaning supplies to disinfect and treat wounds, bug bits, and other skin lesions. Antiseptic wipes, antibiotic ointment, hydrogen peroxide, and hydrocortisone cream are also essentials.
A Thermometer
A thermometer is essential when checking for signs of a fever. These tools help monitor body temperature, and they're pretty affordable as well.
Over-The-Counter Medicines
Keeping a variety of medications in your first-aid kit at home can help prevent trips to the doctor on many occasions.
You can keep a stock of medications for pain and fever, inflammation, nausea and vomiting, digestive complaints, and toothache remedies. Moreover, you can also keep cold and flu medicine, throat lozenges, and decongestants.
Hot And Cold Packs
Hot and cold packs are handy to have in a first-aid kit. These packs can help ease bumps and bruises, treat muscle aches, ease migraines, and manage various other types of pain.
Scissors And Tweezers
Tweezers can make removing splinters a lot easier and can also be helpful when removing pieces of debris from a wound. For this reason, you can also consider keeping disposable tweezers. Scissors are also handy to keep.
Rehydrate Products
Oral rehydration solutions help treat moderate dehydration. These products can be handy when combating some kinds of flu strains and other viral infections.
These products contain water, sugar, potassium, and sodium electrolytes. These ingredients can effectively replenish fluid levels in the body.
Supplements
Some supplements like vitamin C, D, B-group, and others are beneficial to keep. In addition to nutritionally beneficial supplements, it's also wise to keep activated charcoal for digestive complaints.
You can customize your selection of supplements, so add anything you or your family use regularly.
Emergency Contacts
In some emergencies, you'll need to contact services like an ambulance, the police department, the fire department, etc. Instead of searching for emergency contact details in a rush, keeping them on hand will make emergencies a bit less stressful.
First-aid kits are essential for every home. While you can purchase a pre-stocked first-aid kit, it's always best to customize it to include prescription medications, asthma pumps, blood pressure monitors, and other items. The more you keep in your first-aid kit, the more prepared you will be for accidental injuries and various other health urgencies.