Top sustainable shoes to buy in 2021
Who doesn't love new shoes? But there is a bigger issue in question: sustainability.
In the world of fast and disposable fashion, it can be quite challenging to find a voice that calls for investment pieces and ethical practices. Considering current global progression where trends reign supreme, picking a side is not an easy feat.
Many people often confuse style with fashion. Let us clarify the matter once and for all. Fashion is not style. Fashion is ever-changing, whereas style is eternal. Style is not the ability to buy, but it is, in fact, the ability to choose what you wish to buy.
We, as consumers, have the power to limit our environmental impact with the money we spend. Perhaps the most crucial way in which we all can make an impact on the environment is by shopping from sustainable brands.
But, what exactly makes a brand sustainable? Well, to cut it short, any cruelty-free brand, minimizes waste and pollution, practices fair labor, and ensure transparency in the supply chain is a sustainable brand.
When it comes to shopping for shoes, checking for sustainable and ethically conscious practices is necessary. Mainstream shoe brands are far from ethical. Therefore, you must find brands that are living up to the promise. Luckily, we have made the process easier for you. The following is a list of sustainable shoes that you must buy in the coming year.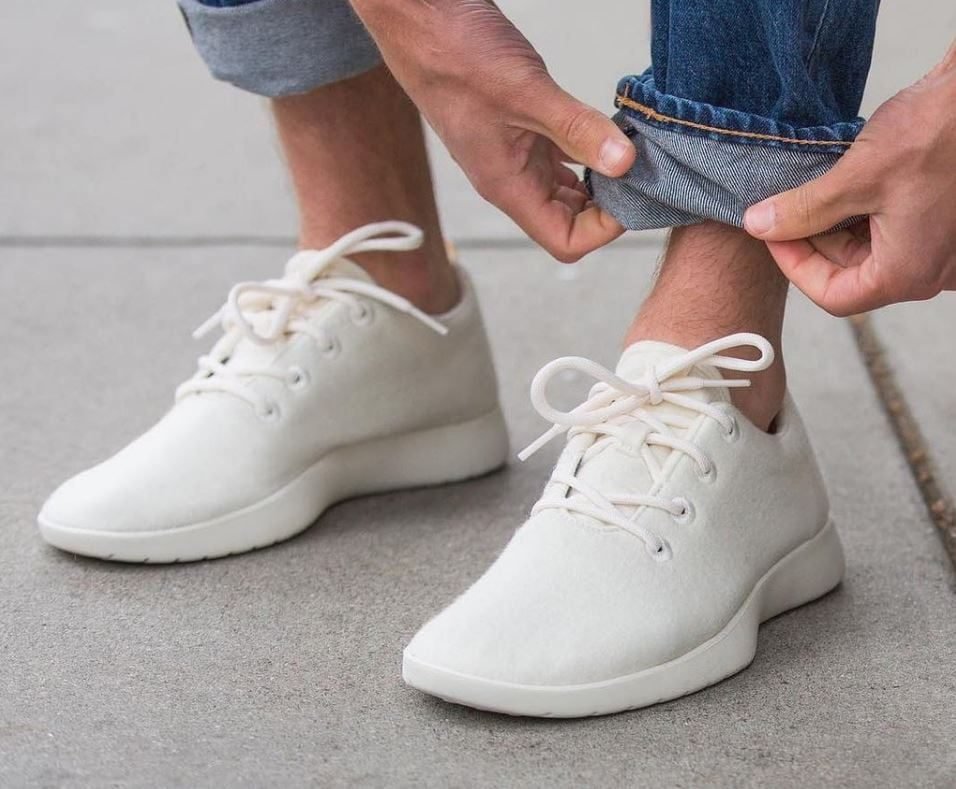 AllBirds are everywhere; everyone loves them. They claim to be the most comfortable shoes on the planet, and to be honest; they do not lie. AllBirds shoes are supremely comfortable, incredibly versatile, and sustainable. If you wish to buy a pair, we recommend opting for the AllBirds Runners.
The AllBirds Runners are their most popular pair. Manufactured with natural and sustainable materials such as wool, sugar cane, and eucalyptus tree fiber, the AllBirds Runners, are not only chic and stylish but also comfy and lightweight.
If you are looking for a pair that is easy, breezy, and simple, the chic AllBirds runners are for you.
Everlane is a brand that takes immense pride in its sustainable and ethically manufactures products. The company shared its ideology about transparency regarding product manufacture and pricing, which deserves applaud. Aside from their strong sense of ethics and transparency, Everlane produces some quality shoes. It can be tough choosing favorites, but if there is one pair you need in your life, it is their stunning Day Boot.
This stunning pair of boots are manufactured using 100% carbon neutral leather with 54% less virgin plastic. You may think that this would compromise their longevity and durability. Everlane takes its tagline very seriously in this regard: designed to be worn every day—and actually made to last.
Rothys is a very Instagram–famous brand. This sustainable brand focuses on creating affordable, yet ethically made and eco-friendly shoes. They utilize carbon-free rubber, repurposed water bottles, or sustainably sourced wool to curate their products. Also, Rothys shoes can be thrown in the wash, and you would not have to worry about ruining them. While all their shoes are gorgeous, the one to keep our eye on for the coming seasons is the Chelsea boot.
Chelsea boots are a classic; you cannot go wrong with them. You can style them in countless ways because they guarantee versatility and sophistication; what's not to love here?
Baabuk Sky Wooler Black Nose
If you are on the search for good quality sustainable shoes online, look no further because Baabuk is your one-stop-shop. Baabuk is a brand that has never shied away from trying something new. The brand truly dances to the beat of its own drum. The company aims to create a positive socio-economic as well as environmental impact with its products.
Baabuk's shoes are the perfect amalgamation of all essential elements, including style, comfort, durability, aesthetics, and sustainability. If there is a pair that everyone needs in their closets, it is their chic Sky Wooler Black Nose.
This uber-chic sneaker collection has been manufactured using wool from Valais Blacknose Sheep for the shoe's exterior, top-grain Nubuck for the shoe's rubber sole, and Portuguese merino wool for the soft inner lining of the shoe.
Nisolo is another brand that introduces a very refreshing philosophical outlook about fashion. As per Nisolo's founder, the brand aims to create products responsibly. Nisolo's goal is for its customers to know everything about their products, including who manufactures them and where.
Nisolo's handmade leather articles are made by fair-trade artisans in Mexico or Peru. Their shoes are incredibly high quality for the price and exude elegance, unlike any other. If there is one pair you need in your life, it is their Smoking Shoe.
Made in Peru, Nisolo's Smoking Shoe is a summertime staple owing to its chic and sophisticated look and supremely comfy leather insoles.
Veja Roraima high-top sneakers
Veja is a globally recognized leading shoe brand that prides itself in ethically and environmentally responsible product manufacture. Veja utilizes raw materials that are sourced from upcycled plastic bottles, organic farming, and more. Their shoes are not only eco-friendly and sustainable, but they are also ridiculously stunning and fashionable.
Since sneakers are all the rage right now, if there is one pair you should absolutely look out for, it is their high-top sneakers. High-top sneakers just scream chic but also cute. They are effortlessly simple and super versatile. Not to forget, they guarantee excellent use. If you have a new pair of sneakers on your wishlist, the Veja ones are all you need in your life.
Fortress of Inca Adra flat
Fortress of Inca has made a name for itself in the world of fashion owing to its stunning designs and ethically and environmentally responsible practices. The brand collaborates with the finest leather shoemakers in the world to craft and responsibly produce its stunning shoes using natural materials.
Fortress of Inca aims to create shoes that are investment pieces, i.e., timeless, versatile, and durable. Regardless of the time or season, rest assured, a Fortress of Inca design will remain forever in style.
A pair you should consider investing in this coming year is their iconic Adra flat. Simple and chic yet oh so stylish, the Adra flat pairs beautifully with just about everything.
Sustainability is more than a trend; it is the need of the hour. It is very gratifying to come across more and more brands taking up the initiative to be more ethically and environmentally responsible. However, it is also essential for us as individuals to endorse this initiative and support sustainable brands.
Invest in these shoes because they promise everything that any other shoe does except they make a difference with every sale. Contribute to the cause while sporting a killer pair of kicks; it is a win-win for everyone.