3 Reasons To Pursue Research Opportunities in College
College is a time of endless opportunity. From the school you choose to what you put on your plate in the dining hall, every day brings new chances and choices. As you look at the opportunities before you, you should think about how they'll affect your future. What are you going to do in college? How will this reverberate throughout and beyond your time as a student? One opportunity to think about is research. Conferences, projects, and other hands-on opportunities allow students to dig deeper into their majors and develop skills that will benefit them throughout their careers. Discover more with these wise reasons to pursue research opportunities in college.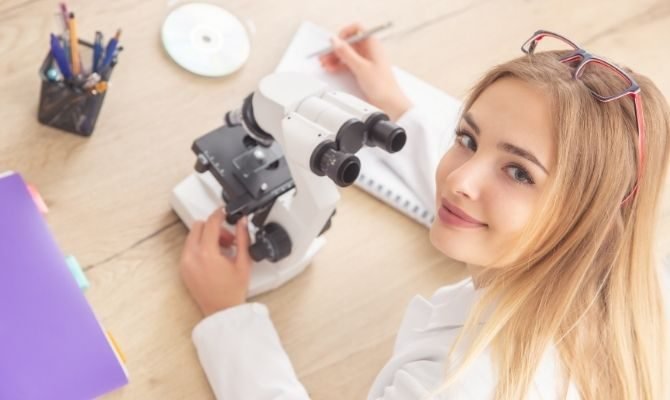 The Chance To Explore Your Passions
Despite all the big decisions that college brings, it's normal to change your mind. You might try a few classes only to discover that your major is no longer right for you. Research opportunities help you learn more about the field you're pursuing. When you spend time in more intensive, hands-on settings, you get a clearer idea of what you want to do with your life. Plus, if you're already set on your career path, research lets you delve deeper into your field than an average course.
Boosting That Resume
College students should have their resume in mind whenever they make big decisions. What will look best on job or graduate school applications? How will this opportunity give you a leg up later in your career? One of the best reasons to pursue research opportunities in college is that they look excellent on a resume or application. Moreover, the work you do can help you meet other students and professionals in your field. Research projects and conferences are incredible networking opportunities, making them invaluable for the future.
Developing Transferable Skills
Earlier, we mentioned that research opportunities help you decide if a certain major is right for you. If the answer turns out to be no, you might feel like the effort you put into your project was a waste. This couldn't be more wrong. Even if you pursue research in a field no longer relevant to you, the skills you gained will apply to any career you choose. The leadership skills from heading a project will transfer to any position that puts you in charge of people or tasks. You'll also learn how to collaborate and communicate with a team—two essential qualities for any part of life. Research teaches you invaluable and transferable skills that will continue to benefit you no matter how you use them later on.