5 Fast Facts about actress Kayleigh-Paige Rees
Kayleigh-Paige Rees started acting in successful independent films — most notably, Ann in Ann Rolls Green currently on Amazon Prime and Mona in Skinny World, an award-winning short film taking a closer look at eating disorders. Kayleigh's most recent role is playing Julia Beaufort in the prime time ITV/PBS drama Sanditon based upon Jane Austen's last unfinished novel.
It has just been announced by Deadline that Kayleigh will be taking on the lead role in Faulty Roots, the debut feature from writer-director Ella Greenwood. Faulty Roots is a coming-of-age drama about mental health that will also star Gavin & Stacey's Melanie Walters.
Here's 5 fast facts about Kayleigh!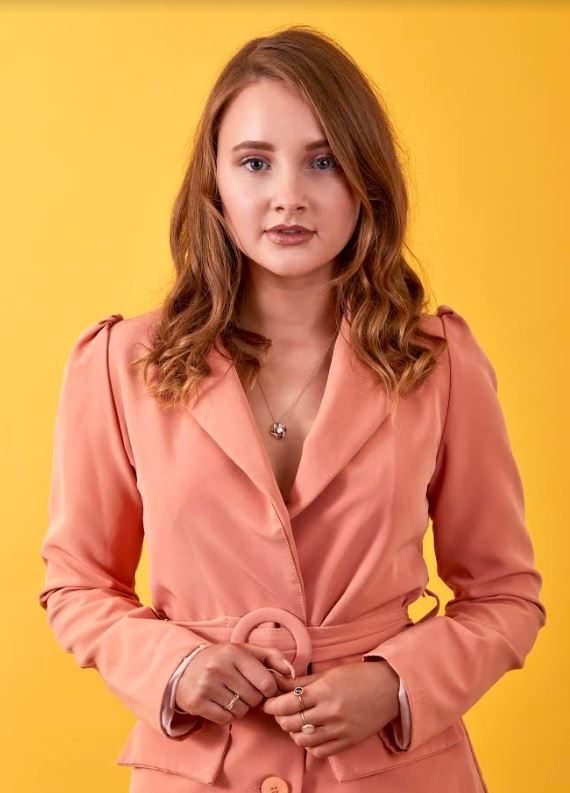 She's had an interesting experience while eating pizza.
Most memorable showbiz moment so far would either be going to the NTA's in London or last year before a wrap party I was at a pizzeria with a couple of friends and Kris Marshall and Theo James getting some food and I kept seeing people turning round and asking me to take pictures for them and it was a very surreal moment because I just see them as friends and work colleagues.
She doesn't mind her first, unpolished takes.
As an actress you always want another take however I always find that the first take is the one that the editors and director most commonly use because it's the rawest and most honest.
Like many other young people, she struggles with body image issues.
I think the most negative pressure is social media and body image. I am somebody who has suffered with eating disorders for many years and the media [places] horrific expectations on young people. Photoshopping and perfect bikini images on social media platforms are very harmful and create very unrealistic expectations. It's taken me many years to overcome and it's still a battle I face daily.
Fala português.
I speak fluent Portuguese and it's actually my first language because I was brought up there.
One amazing food she must eat at least once per week is __________
Chocolate!!!!!!
Here's a selfie we asked for to keep it real.
https://www.instagram.com/kayleigh_px/