5 Fast Facts about singer Trinity Rose
Trinity Rose is an award-winning singer/songwriter from Los Angeles. In 2017, Trinity Rose was selected as the youngest female contestant ever for the reality TV series, NBC's "The Voice." Alicia Keys told her, "Your voice is stunning!" She has transferred her classical training to a more indie pop-style vocal with melodic tones and emotional lyrics.
Trinity was chosen to take part in the prestigious and exclusive GRAMMY CAMP, LA whose alumni include Maren Morris & Billie Eilish. Her vocal appearances include performances in front of 25,000+ participants at the 2016 & 2018 LA Marathon and the WNBA's 'Magic Moment' at Staples Center for a crowd of 15,000. Her duet single, "Miss You" with Netflix "The Umbrella Academy" star Aidan Gallagher, has reached over 1 million streams combined on Spotify, Apple Music & YouTube in less than 6 months. She is currently working on a EP called 'Coughing Up Flowers' and being mentored by Christina Aguilera songwriter & producer, Heather Holley. Her latest release is a dance cover of "Do You Really Want To Hurt Me?" by culture club with Haute Mobile Disco.
Trinity was recently nominated to perform at The Compassionate Leader Summit with the Dalai Lama in 2020 for her charity, songwriting and work on a global unity song called 'Love is The Only River'. She also supports local charity Rosie G Style for Cystic fibrosis. Her song just won the world's #1 songwriting contest beating out 19,000 other artists in the TEEN category. It also won 'best song' at the 2019 Young Artist Awards. The single and music video has also been selected for several global film festivals this year.
Here's 5 fast facts about Trinity!
She stays in touch with her The Voice fam.
The Voice was definitely the most fulfilling experience I've had! I met so many amazing people I keep in touch with today and we always try to come to each other's shows.
She recognizes that there are some difficult personalities in showbiz.
There are quite a few people who can be selfish and nasty, but once you ignore those people you'll find some lifelong friends.
She cries after plenty of shows.
I've cried after a LOT of performances, but when I cry on stage is probably the most embarrassing thing. It's a very emotional thing, singing. A few teachers at my school have called me out in the middle of class too, not fun!
Homeschool is a no go for her.
I go to public school! I've gone all my life and never wanted to be homeschooled. I love being around my friends and having my own normal high school experience.
Peanut Butter led her to fib.
I absolutely despise peanut butter, unless it's in a Reese's Peanut Butter Cup. I pretended to be allergic to it for half my life, just so i wouldn't have to eat peanut butter sandwiches at the cafeteria.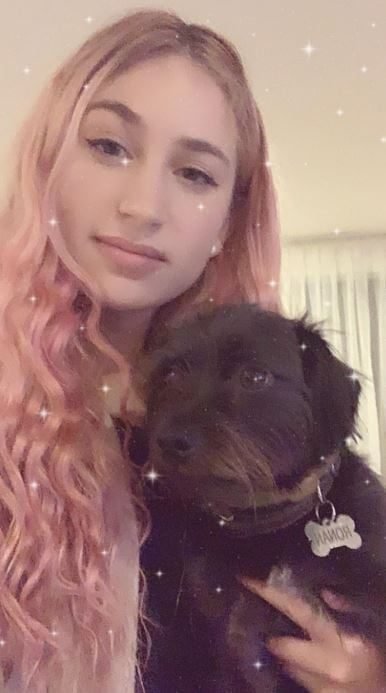 www.instagram.com/trinityroseofficial
www.twitter.com/trinityroselive