5 Fast Facts about young CEO Alexa Curtis
Alexa Curtis (@Alexa_Curtis) is the CEO of Life Unfiltered with Alexa – a lifestyle platform geared towards teens and young adults covering topics such as social media and mental health. The brand evolved from a fashion blog she started at age 12 as an outlet to deal with the bullying she was experiencing in middle school, and has grown ever since.
She runs her podcast This is Life Unfiltered and Disney show Fearless Everyday. She also recently created the first ever Be Fearless Summit that she just hosted at Drexel University.
Here's Five Fast Facts about Alexa!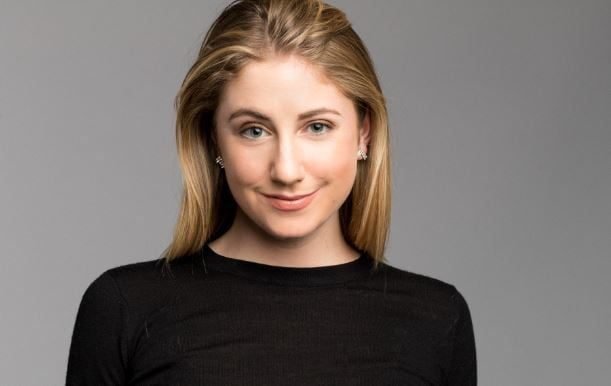 She's riding a recent wave of success – focused on helping others be fearless.
When I landed my show Fearless Everyday on Radio Disney and hosted my first few interviews, I felt like I was riding this crazy wave. Going from running your own "show" for so long to now having all these eyes on you was a really unique feeling. I also hosted a summit called the Be Fearless Summit at Drexel University in March, which was something I've never done before and walked away from feeling so successful.
Her tip to handle anxiety: a steady routine.
I meditate every morning with Headspace. I've become so accustomed to my routine of waking up, making my favorite Keurig coffee, going to the gym and meditating and sticking to that routine as much as I can has truly helped me handle my anxiety.
There might be a TV show based on her life in her future.
I'm working on the next Be Fearless Summit, hopefully this Fall, as well as pitching a TV show that was developed based on my life.
Despite a high-profile life, she can be a little shy.
I never get anxiety going on TV shows anymore, but sometimes I have so much trouble talking to people in person if I feel uncomfortable or like I don't know someone super well! It's weird because you'd expect the opposite!
The one food she refuses to eat is _______
SARDINES!
Selfie time!

https://www.lifeunfilteredwithalexa.com

https://www.instagram.com/alexa_curtis/

https://www.facebook.com/lifeunfilteredwithalexa/

https://twitter.com/Alexa_Curtis

https://www.youtube.com/channel/UCXyI96tiuqcO9cy2NpbQkXg