5 Fast Facts about actor & model Axel Chico
Axel Chico is an actor, published model and influencer. He has been featured on Kids Fash Magazine and is a staple at many red carpet events and movie premieres. You are sure to find him on the many entertainment websites such as Getty Images, Alamy and Shutterstock photos! He continues to train as an actor as has reecently joined thee ranks of reporters for Teens Wanna Know! 
Check out his viral TikToks with many other teen influencers, but in the meantime here are 5 fast facts about Axel!
Getting published was a dream come true.
One of my most memorable moments as an influencer so far definitely has to be being in a magazine and having my photo published internationally! As well as attending red carpet events and brand events for some of my favorite brand such as Clinique, Soho House, and Revlon!
He doesn't slack.
I would say my personal super power is my hard work ethic! I'm very motivated to work hard and persevere! One thing being in the industry has taught me is to work hard and never give up. You always have to be on your A game!
Peer pressure? Not for him.
I think the biggest negative pressure for teens these days is peer pressure itself, being told you have to act a certain way or do certain things to fit in or be "cool". I avoid it by being myself and surrounding myself with positive people!
He loves Blondie (and exclamation marks!)
One thing people might not know about me is my huge likeness for the band Blondie's music and their lead singer Deborah Harry Herself! I'm a huge fan! I've even met they're drummer Clem Burke before and have been to multiple of their concerts! I can also name you mostly every song and the lyrics! Overall I'm mostly into oldies!
Smoothies are his thang.
One amazing food/drink I must have atleast once a week would definitely be smoothies! I've been really into them for a bit! Some of my faves are Strawberry-Kiwi and Watermelon smoothies! They're an amazing pick me up! I've had smoothies every single day at some points in time!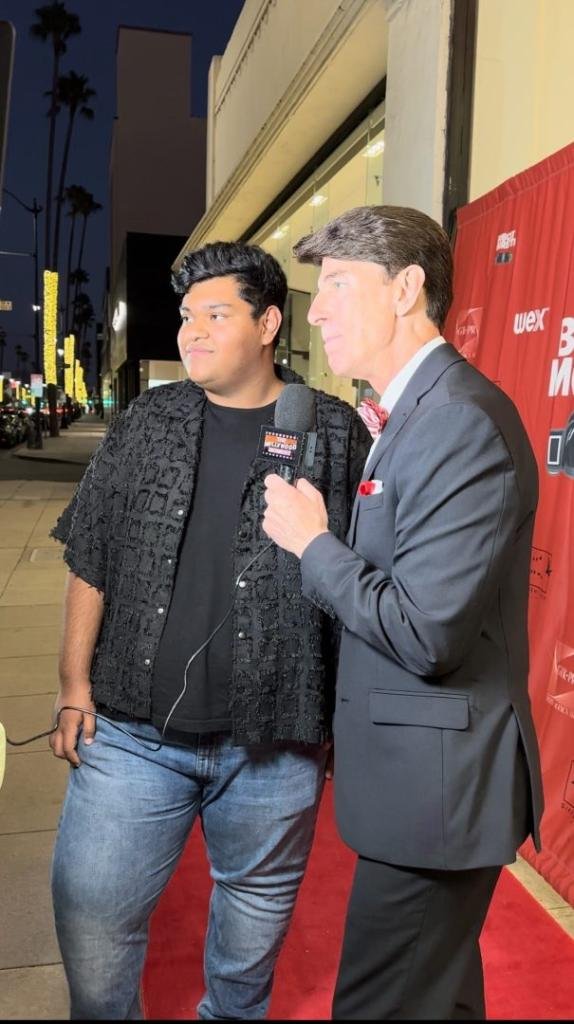 Instagram: https://instagram.com/axelchico_
Tiktok: https://www.tiktok.com/@axelchico_?_t=8fZRoiWmnMJ&_r=1