5 Fast Facts about singer Bailey Marie
Bailey Marie is an emerging pop artist from North Carolina. She likes to writes songs about empowerment to encourage teens and has performed multiple times at the legendary Apollo Theater in NYC.
Here's 5 fast facts about Bailey Marie!
Her goal isn't to get filthy rich and famous.
I want to reach kids/teens my age through my music and hopefully inspire them to work hard and achieve whatever goals they have set for themselves.
She's not much of a fan girl, except for ONE person.
I am not much of a fan girl but……if I were to ever meet Millie Bobbie Brown I would definitely be starstruck and for that moment I would definitely be a fan girl!!!
One of her photo ops turned out quite, um, "breezy."
My most embarrassing moment would probably be the time that I pulled up to do a show and tons of kids kinda flocked to me as I entered the building and I stopped to take a picture with someone and realized after that my zipper was down…….OMG!
People can't believe her age.
I get this everywhere I go…."OMG you are only 12?" Yes, I just turned 12
She'll pass on the pork skin, thank you.
I'm actually allergic to shellfish so I can't eat that but one food that I could eat but NEVER will is pork rinds….ewwww totally disgusting!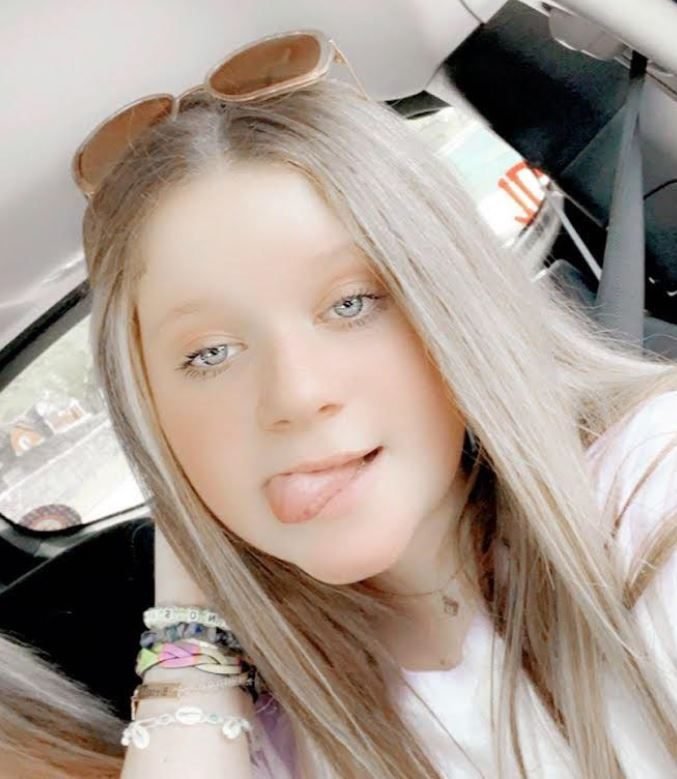 http://Instagram.com/bailey_marie2007
https://www.facebook.com/baileymarie.griggs.5