College Hacks Every Student Should Know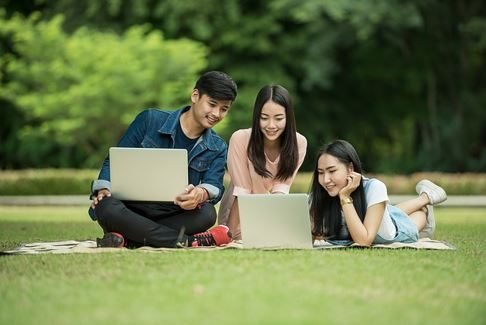 The college experience often consists of living on a very tight budget, staying up late and struggling to make it that 8am class on time. With so many new aspects of adulthood to juggle, it's important to learn some shortcuts to optimize your day. Whether you're going to online college, living on campus or studying abroad, you can use a combination of these tips to make your life much easier.
Use Your Schedule as a Phone Background
How many times a day are you looking at your phone? It's okay, I know you can't count that high. Take advantage of your lock screen by setting a photo of your schedule as the background. No more wandering around, hungover from the night before, wondering what building you're supposed to be in next.
Organize With Toilet Paper Rolls
There are tons of uses for toilet paper rolls! A couple of fan favorites include using them as a way to keep your cords organized. Or you can sit them upright for a nifty pencil holder. Worried about the decor? Grab some Washi tape or scrapbooking paper to upcycle them in a more hip way.
Take Online Courses
Colleges aren't the way they used to be. Now, you can easily access your courses and assignments online. Those who must work to pay for schooling should consider enrolling in some online courses, or an online program. Click here for more information about online programs available to busy students.
Rent Textbooks (or purchase online)
Textbooks costs thousands of dollars for you to use for maybe a year (if you're lucky). For a struggling college student, this is an extra stress. You can save yourself the costly expense by renting your textbooks from sites and apps like Google Play, Amazon and Kindle. These rentals are available as a hardcopy and an e-book. If you must have a physical copy of the book, check out Amazon. They have Amazon Prime for students; which provides you with 2-day shipping and many other cool features at half the price of regular Prime.
Chew Gum to Trigger Memory
Whether you're taking an online test or braving the stress of a classroom, it's important to increase your memory abilities. One of my favorite tricks is to chew a memorable flavor of gum while studying for the test. Then, when the big day comes, chew the same piece of gum. Because taste is tied to memory, this hack can help you recall important information. Pass your tests and make your Mom proud.
There you have it! Some college hacks every student should know. Make sure to share this article with your friends so their lives can go smoother too!