Graduation Fashion: 6 Inspirational Beauty Ideas for Your Important Day
Graduation may seem only like a formal meeting where you get your diploma and smile for the camera. However, it is an important day that signifies the start of your independent life – and it's only natural that you want to look good. However, it can be pretty challenging to find an appropriate dress, choose a good hairstyle, and feel comfortable while looking amazing. Don't worry, though – we are going to help you with that.
In this article, you will find a list of inspirational beauty ideas for your graduation day, ranging from wearing bold red lipstick, cutting your hair short, trying out Twiggy lashes, and wearing relaxed overalls, to applying nude makeup, going for beach waves, or buying a classic maxi dress. Read on and decide how you want to look on this day.
Red Lipstick
Everyone knows how to wear red lipstick – it's the easiest way to look fabulous in minutes, and many women wear it for special occasions. However, if you decide to wear red lips on your graduation day, you may want to look for a more subdued shade. For example, if you'd like to wear a bright red lipstick, make sure that you go for a warm coral-red colour or something that looks more natural. Otherwise, you may look like you have just stepped out of a clown car.
Beach Waves
If you have curly locks, you probably spend the majority of your time straightening them and then straightening them again. On your graduation day, it would be nice to try something different. If you want, you can go for an old Hollywood-inspired hairstyle with loose curls and beachy waves. To achieve this look, spritz on some sea salt spray or use a curling wand to create loose waves and then secure them with bobby pins. Make sure to get rid of split ends with easy-to-use shears for hairdressers in UK. This hairstyle will look great both at the ceremony and during your party – just don't forget to use hairspray!
Another casual option that can help you look amazing on your graduation day is beachy waves with side bangs. In order to achieve this hairstyle, wash your hair first and apply mousse so that your locks will become more voluminous. Then dry them naturally using a hairdryer with a diffuser attachment so that they won't get frizzy and curly – instead, they will look wavy and sexy. Apply some setting spray after your hair is dry and twist it into loose low-bun sections. To finish off, sweep the bangs to one side using a curling iron or hot rollers and secure them with bobby pins so that they won't move all day long.
Twiggy Lashes
On your graduation day, you should definitely try out some bold makeup ideas – but make sure that they are appropriate for the occasion. For example, if you'd like to wear the classic Twiggy lashes, opt for a simple and slightly shorter version so that they won't overwhelm your face. To create this look, use an eyelash curler first and then apply mascara in two or three coats of black or brown mascara. The final touch will be a coat of black eyeliner and false lashes.
Maxi Dress
A graduation is a formal event, which means that you should try to dress appropriately. If you want to wear something that is both comfortable and elegant, consider wearing a simple maxi dress in a light colour such as white, ivory, or nude. To complement this outfit, choose some elegant accessories such as high heels and a gorgeous clutch bag. Make sure that everything is in white or cream so that your graduation outfit looks even lighter.
Nude Makeup
If you are one of those girls who are not so good with makeup but want to look beautiful on your graduation day, opt for a fresh makeup look with nude tones and no dramatic eye makeup. For example, if you would like to sport this type of makeup, use a white base foundation that will even out your skin tone and give you a clean appearance, while a bit of blush will add some colour to your face. Then use concealer under your eyes in order to hide any dark circles, apply some neutral eyeshadow and mascara onto your lashes, and finish off with a nude lipstick. Simple and chic!
Dye Your Hair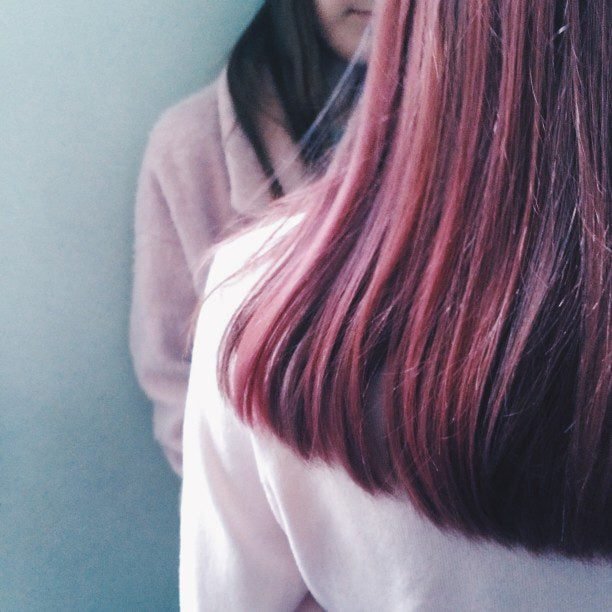 If you are not so keen on wearing your natural hair colour, consider dying it darker for your graduation day. For example, if you choose graduation day as your special occasion to sport a dark brown hair colour, you will look elegant and sophisticated while still keeping up with the latest hair trends. After the ceremony, you can go back to your old hair colour but having a change before your important day will make you feel more confident.
In Conclusion
Graduation is an important day that signifies the end of your college years – but it doesn't have to be boring. Instead, you can enjoy it with a fresh and modern makeup look or a new hairstyle that will make you look gorgeous and chic while keeping up with the latest trends. So, try out one of these ideas and enjoy your time at the ceremony!