Interview: Madelyn Miranda from 'Dora and the Lost City of Gold'
You know the scene: while sitting at the table having a meal with her cousin Diego, she turns to the camera and says "Can You Say Delicioso?" Yes, its Dora the Explorer and the iconic line was delivered by newcomer Madelyn Miranda who plays 6-year-old Dora in the new film Dora and the Lost City of Gold.
We got the chance to ask Madelyn a few questions to get to know her better; check out the interview below! And also check out Madelyn on the red carpet and meeting some fans at our Back to School Meet n Greet a few weeks ago.
Hello Madelyn, before we get to your role in the Dora and the Lost City of Gold, tell us a little about yourself outside of show biz.
I'm now in 5th grade and its my last year in elementary school. I love spending time with my family and my favorite things to do are shopping and looking for new hair styles.
Great! Now tell us what it was like at the premiere of your movie and seeing yourself on the big screen?
The premiere was so much fun. Having fans call out my name and wanting my autograph and picture was so exciting. Seeing myself on the big screen for the first time brought back a lot of fun memories filming in Australia. It was pretty amazing seeing my face fill up the screen.
What was your favorite part about filming Dora?
My favorite part about filming Dora was the set of Dora's house. My room was so cool, It was on top of a lake. Also being able to film in the mountains of Australia was really awesome.
And what was the hardest part about it?
I can't remember anything hard about filming, all the cast and crew were super nice. I would say having to cut my hair was the only hard part about playing Dora.
Tell me something people would be surprised to know about you?
I think people would be surprised to know that I love riding my quad off road
Where is your family from originally and what are you most proud of about your Hispanic heritage?
My family is originally from Mexico. And I'm most proud of how we value family so much. And Mexican food! LoL
Biggest pet peeve?
My biggest pet peeve is when people aren't clean while eating.
Favorite subject in school and why?
My favorite subject in school is writing because I get to make up my own stories.
Favorite food?
My favorite food is street tacos.
Least favorite food?
My least favorite food is cheesy chips.
What do you and your brother David most compete or argue about?
My brother and I argue about everything! One time we argued about how many gums you can fit in your mouth. But at the end of the day we usually sleep together 🙂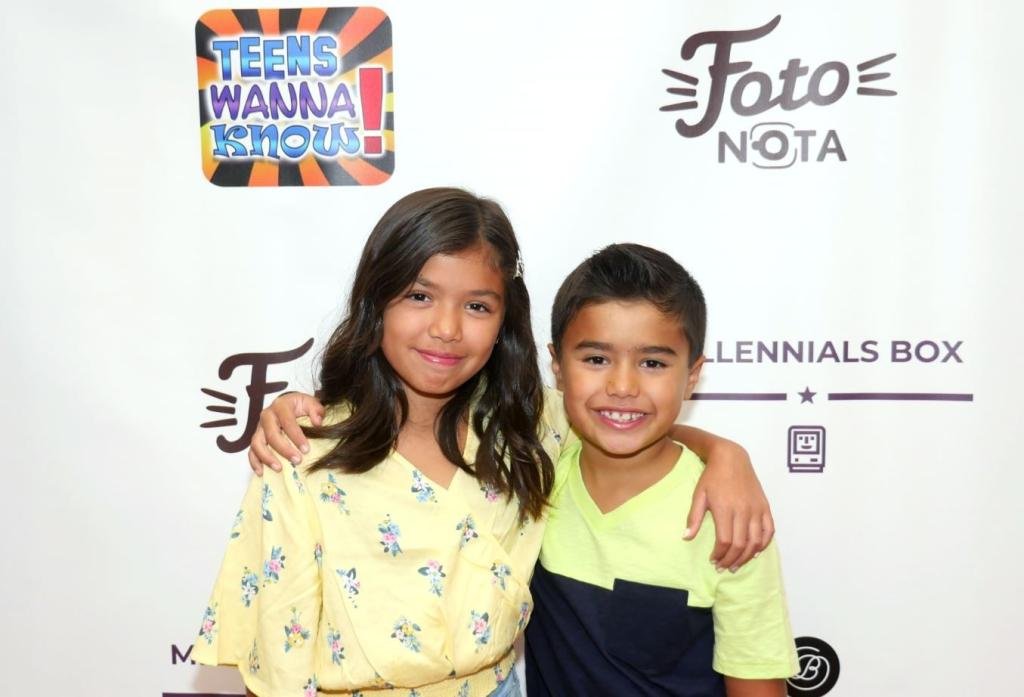 If you could pass a law everyone in the world had to follow, what would it be? If I can pass a law it would be no homework!
If I can pass a law it would be no homework!
Favorite YouTuber?
My favorite YouTuber is SSSniperWolf
What else are you working on or have coming up next?
I'm currently going out on some great auditions and hopefully I will have some good news to share soon.
Could we get a selfie of whatever you are up to right now?
https://www.instagram.com/madelynmirandaofficial/
https://www.imdb.com/name/nm8071629/