Kolten Kirschke drops some "Medicine" in new track – INTERVIEW
Kolten Kirschke was born in Sherman, Texas and started his training in the industry at age 5. After his first local commercial, he found a love for the camera and hasn't slowed down since. You can see Kolten in Future Man, starring Josh Hutcherson and directed by Seth Rogen; Nickelodeon's Drop That Seat with Nick Cannon; Lonestar Justice on ID Channel, and feature films like Magic Max. He is also in several major commercials, print campaigns, industrials, and works as an influencer as well.

Kolten is also an independent pop artist, soon releasing his second EP. He is kicking things off with "Medicine" on September 1st, which you can check out here: https://smarturl.it/MedicineSong
When not working, Kolten dances for a non-profit organization called Tru Crew and supports the anti-bullying campaign for youth today. He loves soccer, gaming online with friends, and enjoys singing across Texas. Some of his favorite hobbies include remixing music, playing the piano, competitive dance, and working as a DJ at all the local hotspots.
Scroll down to read our exclusive interview with Kolten!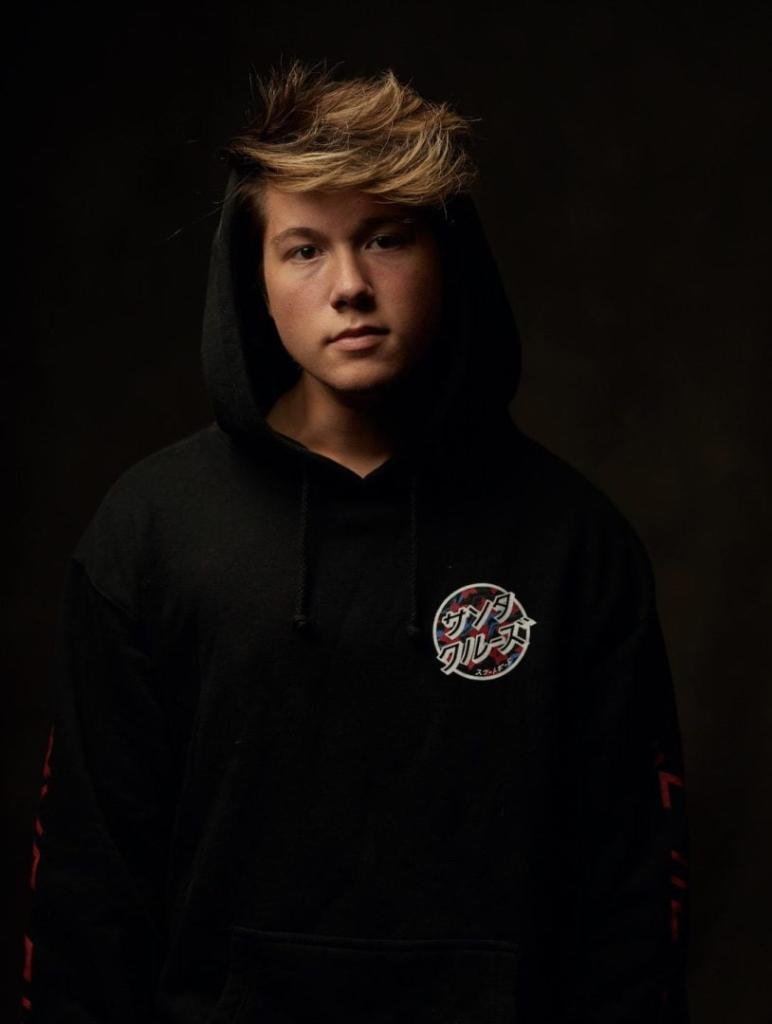 Hi Kolten, great to chat with you again! For those who are just getting familiar, tell us a little bit about yourself outside of show biz.
Really I'm just your ordinary teenager that loves gaming with my friends and streaming live on twitch.
Thanks! Before we get into your latest song Medicine, tell us how you have occupied your time during quarantine?
LOTS of gaming and TV in my free time! Still continue to work on my training as an actor and musician through Zoom classes. Quarantine has definitely given me more time to focus on my music and finish my latest EP. My UK producer Zak Lloyd zooms each week and we are actually getting a lot of things done!
Okay, let's talk music. How does Medicine compare with your earlier work?
I think you're really going to like the songs on this EP alot better than my last. My first EP was written three years ago so not only have I changed but my sound and vibe has changed as well.
What inspired the song—any personal experiences you wish to share?
We were really hoping the story behind "Medicine" would resonate with a lot of teenagers today. Sometimes you have that special someone but they're just not letting you in, or even sharing how they feel. You really start to feel closed off and just wish they would open up so you can help them.
It's got a definite Post Malone "Sunflower" vibe to it with your own twist. Was that deliberate or did it just happen during the process?
My producer Zak Lloyd was really feeling the vibe so after working with it we kept the same vibe and definitely added a twist.
You are Dallas-based. Do you think that makes it harder to break into the music industry or is Dallas the right place to be?
Dallas-based but in reality half my time is spent in California as an actor as well. By being in both places most of the year I can utilize both markets and it helps.
What's the biggest challenge you have faced so far in this industry?
Just getting your music out there is always a challenge and a lot of work.
Biggest pet peeve?
Listening to someone chew their food right next, I really don't like to hear it.
One food I REFUSE to eat (and why) is:
Squash. I'm not a fan of the texture or the flavor.
Secret fear?
Parking garages
What's the last movie or show you watched, and give me a review…but you can only use TWO WORDS for the review : )
Supernatural – Best Show
The one thing I cannot live without is __________
my cat.
Most embarrassing moment IRL you wish you could do over?
As a hip hop dancer I'm passionate about giving it your all and leaving it all on the stage. A couple of years ago that meant leaving my pants on stage, ha! All you can do is pull them up and grin REAL big. If I could do it over I would double or triple knot those pants for sure!
Tell me something people would be surprised to know about you?
Kolten isn't my real name.
What else are you working on or have coming up next?
So we will be filming the music video for "Medicine" and also preparing the next original to release "Rewind"
Selfie time!
https://www.instagram.com/koltenkirschke
https://twitter.com/koltenkirschke