Lenay releases debut song and video "La La Land" – Interview!
Fans of MTV's 10 on Top no doubt remember its bubbly host Lenay, who shared the screen with co-hosts ranging from Ariana Grande, Selena Gomez, Victoria Justice, and Macklemore. That gig led her to a pretty massive social media following, with 8 million followers and counting. Now she is giving these fans something else to love about her: original music!
Lenay just released her debut track "La La Land." Its an ode to her new city, having moved here recently after an international upbringing which started with being born in the Congo, Africa, growing up in Minnesota, and living in Santiago, Chile.
In addition to releasing the song, she debuted the music video yesterday on PerezHilton.com, featuring her boyfriend, uber-popular Youtuber Germán Garmendia and a cameo by Perez Hilton himself.
We got the chance to ask Lenay a few questions, read her answers below–she is awesome! ❤
But first, check out the song, video, and her socials below
Song Link: http://bit.ly/Lenaylalaland
Video debut on Perez Hilton.com: https://bit.ly/2nTWXvM
https://www.instagram.com/lenaychantelle/
https://www.youtube.com/user/Lenayiskindofcool
https://www.lenaychantelle.com/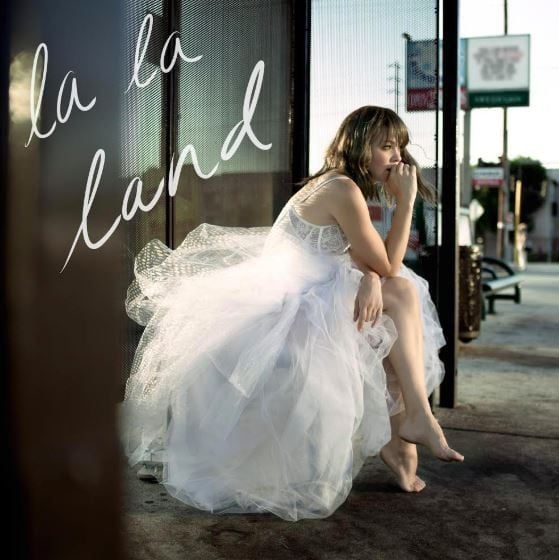 Hi Lenay, thanks for taking the time to chat with us! Before we get into your new music, tell us a little about yourself.
Hi! Well let's see … my name is Lenay, I grew up in Minnesota, I just moved to LA this year, I like playing laser tag, and painting plates at those 'paint your own plate' shops, which I haven't done in a while so I should probably do that soon. Then you get to bring it home and eat off your plate with your drawing on it – it's pretty exciting.
Great. Many people are familiar with you as the host of MTV's 10 on Top – what led you to start releasing your own music?
I grew up playing classical piano, but started writing songs on guitar before I was on MTV, and always worked on my songs on the side. I've had a lot of my songs produced but never really uploaded a lot of them until now!! I think everyone is their own worst critic and I always felt they weren't ready, now I realize that's a super common feeling and it's more important to just upload them before I overthink it lol.
Tell us about your new song "La La Land" and the story behind it.
I just moved to LA this year! I'd been to LA before but somehow this time I saw it differently and wasn't so blinded by the smoke and mirrors. I think there is beauty in the imperfections and started singing about it, and out popped "La La Land"!
After this track, are your working on a full-length album or EP?
I thought when I got to LA that I would be releasing and album, but finding out that's it's more of a 'singles' market, where artists now can release one song at a time and hype people up around one song instead of 10 and it's so much fun!!
I'm having a blast planning all of my social media headers/photoshoots/videos to all things themed "La La Land". I'm really getting into what the song is about and giving it the individual attention it deserves. I can't wait to do that for every song!! I would be very excited to release an album too, but I think a few songs would more likely get lost on it if that happens.
What would you like people to know about your upcoming music?
While I'm in the studio in Nashville or LA working on 'finding my sound' and what I like, I'm finding more and more of my new songs (coming soon!!) are mixing reggaeton beats, dark pop, and Post Malone inspired sounds, and it's sounding SO cool!! Lol, I have no idea how to explain it other than that. Can't wait for you guys to hear them!
What was the most memorable moment of your 10 on Top stint?
I think living in NYC while I hosted 10 on Top and walking to MTV right in the heart of Times Square was an experience in itself, and then having my own office and being able to pitch my own show ideas to executives (and getting one picked up woohoo!) was also fun.
Everyone I co-hosted with was so nice and it's fun running into a few of them here and there in LA and they're like, "weren't you blonde"? I change my hair color a lot haha. It looks like I share my Instagram with 10 of my twins but it's just me and my hair color changing habits. Although I wish I had 10 twins. I went on a site to try to find strangers who look like me in the world the other day and no luck so far.
You've got quite an international background. What's been the most rewarding part about having lived in so many different places?
I think hearing different stories and different views on life itself. As well as learning that there are infinite realities that you yourself can live in or tap into even just in your own life. Just knowing that is freeing sometimes. Ok, that went deep and very horribly explained lol.
On an easier note, I love meeting people and then running into them in random places! Like I was in Nashville last week and my friend Sara, who I've known since I was 10 in Minnesota and I did my first photoshoot with, was like, "I live here now, let's hang". And we did hang, as well as did another photoshoot 🙂
Do you take Spanish classes presently to try to improve your Spanish? Or is it all from the time you lived in Chile?
After I went to Cancun on vacation with my parents when I was little, and got my hair all braided on the beach (lol). I fell in love with the culture and the language. My parents saw that and found an after-school Spanish club for me to join and start learning Spanish. I won a prize the first day and was hooked for life. Haha. But yes, when I was little I wanted to be a Spanish teacher when I grew up, so that's how I started learning. 🙂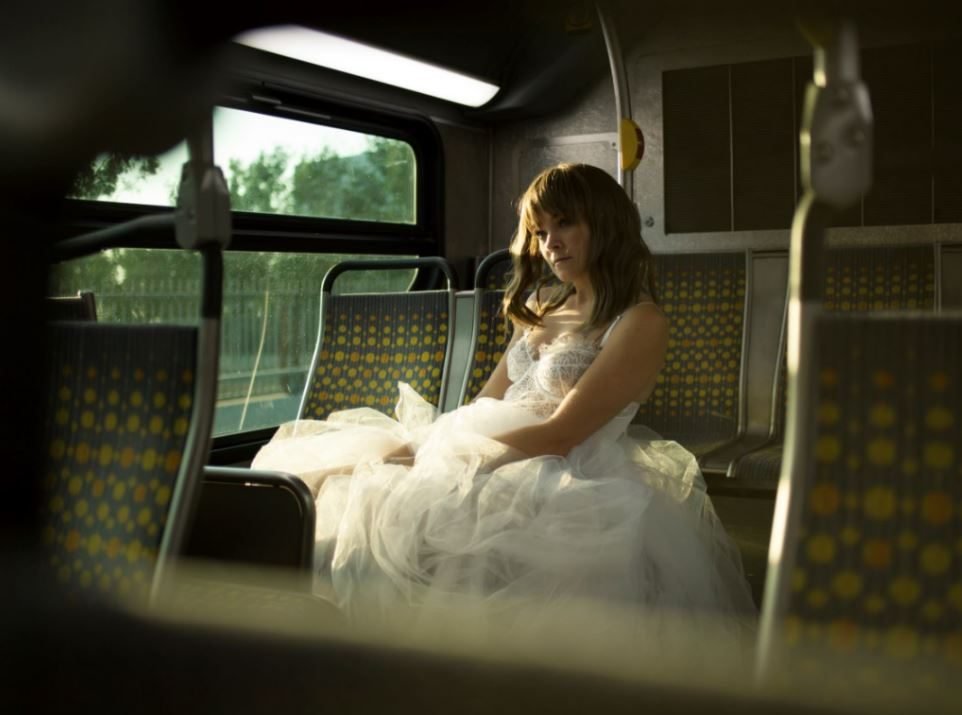 Tell me something people would be surprised to know about you.
I got rabies shots once. I've never told that anywhere before haha. I was in Costa Rica and was feeding these wild little cute animals that look like raccoons but cuter. I think they are called Codis or something.
One was trying to bite a chip but accidentally bit my finger, so I had to get rabies shots just in case. There's a picture of the moment it happened of me feeding them if you scroll down on my Instagram a long ways. (I upload a lot haha). You'll see the one I mean. Was totally worth the insta-pic.
Biggest pet peeve?
Wet socks
Favorite book?
"The Ear, The Eye, and The Arm." Only book I've ever read twice when I was little. Now I like articles in magazines like Psychology Today or Harvard Business Review.
Favorite food?
Coffee
Favorite movie?
Every new movie I see that I love is my 'new favorite movie'. I think "Ready Player One" was the last one.
Most embarrassing moment you wish you could do over?
One time I met Rebecca Minkoff and I was nervous and I was like, "oh hi! Where are you from do you know where?" and then everybody laughed and she was very polite and nice but like yes I know where I'm from lol. [haha! – Editor]
Craziest fan experience?
One time a fan gifted me at a concert photos of my boyfriend and I printed out, with herself photoshopped in every photo with us. It was adorable and hilarious – I still have them somewhere.
What else do you have coming up next?
New songs!!! And just released my own app!!! Just look up my name, 'Lenay', on the App Store and hang out with me on it!
Could we get a selfie of whatever you are doing at the moment to keep it real for the fans?
Lol ok but you asked for it !! (also note from future self: I just took it and almost accidentally airdropped it to the random guy next to me instead of my laptop. which is kind of hilarious and I should anyways)