Lexi DiBenedetto "Prudence" from Knight Squad Interview
Fans of Nickelodeon's new hit series, Knight Squad know Lexi DiBenedetto as Prudence, the knight-in-training who's heart is as big as her strength — being as she is part giant.
What you might not kow is that she is a proud member of the Daughters of the American Revolution. We asked Lexi a few questions about both Knight Squad and DAR — read her answers and get to know her better below!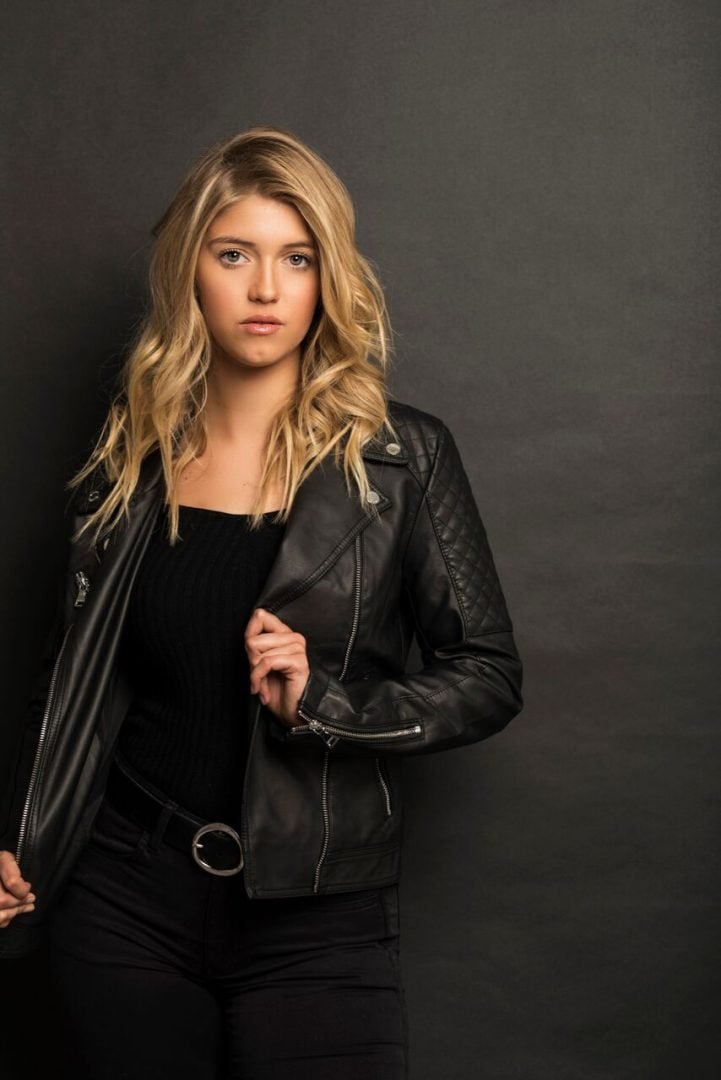 Hello Lexi, nice to e-meet you! Before we get into your role on Nickelodeon's Knight Squad, tell us a little about yourself.
Nice to e-meet you too! Well, I grew up on an island off the coast of North Carolina, so the beach is my happy place. I got involved with community theater when I was pretty young so acting has always been my biggest passion and a huge part of my life. When I'm not acting, I love to spend time with my dogs or go horseback riding!
Great. Now tell us about Knight Squad and your character, Prudence?
Prudence is one quarter giant her mother's side. She has giant strength and a giant heart. I love that Prudence is loyal to her friends and simply wants everyone to be happy. When there's a problem she always tries her best to fix it. I also really appreciate Prudence's love for food.. she never turns down a good snack and I can respect that!
Most memorable moment from working on that set so far?
A very touching scene between Prudence and Ciara toward the end of the season. I can't share details because it hasn't aired yet, but I think everyone will love it!
Who do you hang out with most from the cast?
I work so much that when I have time off it is refreshing to spend it with my friends outside of work.
You are a member of the Daughters of the American Revolution. Can you tell us a little about that, the relative who was part of the Revolution, and the role he or she played?
Of course. Being a part of the DAR means you can directly trace your ancestors back to a relative that fought in the Revolutionary War. My relative was Solomon Johnson. He was born in 1757 and served as a Privet in the 10th North Carolina continental line, continental army.
Sometimes patriotic people get criticized for being old-fashioned or bigots or whatever. What do you think is the biggest misconception about the Revolution and being patriotic?
This a complex question to fully answer in a few sentences. However, I think it's unfortunate that being patriotic has become confused with being a bigot. I come from a military family going many generations back, including my dad, who was a marine for 20 years. I think that being patriotic, to me personally, is having respect for the veterans that risk their life or lose their life every day for our freedom.
Any other causes you are involved with?
Several animal shelters and the LA mission.
Dream role as an actress?
Ideally, I'd love to just continue working and doing what I love for the rest of my life. I'd love to be Supergirl if they make a movie and just transition into film in general. I've always admired the films that tell powerful stories and I want to be a part of something like that.
Favorite Youtuber?
Whitney Simmons. I love her workout videos and positive attitude!
Biggest pet peeve?
LA Traffic and fake people!
Favorite musical artist?
I love so many different types of music I can never pick a favorite! I love anything classic rock or reggae. I also love Shawn Mendes and Charlie Puth as well as Lady Gaga!
Most awkward experience IRL?
I would say waving back at someone only to realize they weren't waving at me!
Tell me something people would be surprised to know about you?
I love classic cars and have to sleep in socks!
What are you working on next?
Something very exciting! I unfortunately can't talk about it yet.. but when I can I will be sure to update all of my fans and Instagram followers.
Can we please get a selfie of whatever you are up to at the moment for the fans?
Of course! 🙂