Paige Anne drops new EP – 5 Fast Facts!
Paige Anne is a young Pop/R&B singer from Idaho Falls, Idaho with a lifetime of captivating stories to tell about some of the biggest challenges that teens face, her household dynamics as she continues to grow, love, heartbreak and more.
Her debut five-track EP "First Paige," just released on September 19th (her birthday), was co-written by a platinum songwriter named Zach Sorgen and the executive producer of her project Obeeyay. 
When the writing camps for the project reached its conclusion, the 16-year-old singer decided to name it "First Paige," a collection of songs comprised of Pop, R&B and Dance music. Notable contributors to the EP also include the likes of Marko-G, Dean Kaelin, and Brittany Curtis.
"[Recording my EP] was an eye-opening experience of late nights, food, a lot of traveling, and great stories that turned into lyrics," Paige Anne said. "It was so fun to watch lyrics that I wrote be placed on the table and the team would create a song. I never realized how much went in to getting a song ready for the radio… The lyrics are basically my life and highlights of stories from my friends and family, plus my own imagination of what love, crushes, and break ups would be like if you could watch from the outside."
Editor's quick-take: The EP is an uncomplicated and clean production which perfectly accentuate Paige's sweet yet powerful voice (she has some great runs and nails the high notes). Performance-wise, the highlight is the ballad 'Missile' which most demonstrates her range and skill as a vocalist–worthy of a shot on American Idol or The Voice. For a debut EP by a teen, this is great work–looking forward to hearing more from Paige!
Now let's get to some 5 fast facts!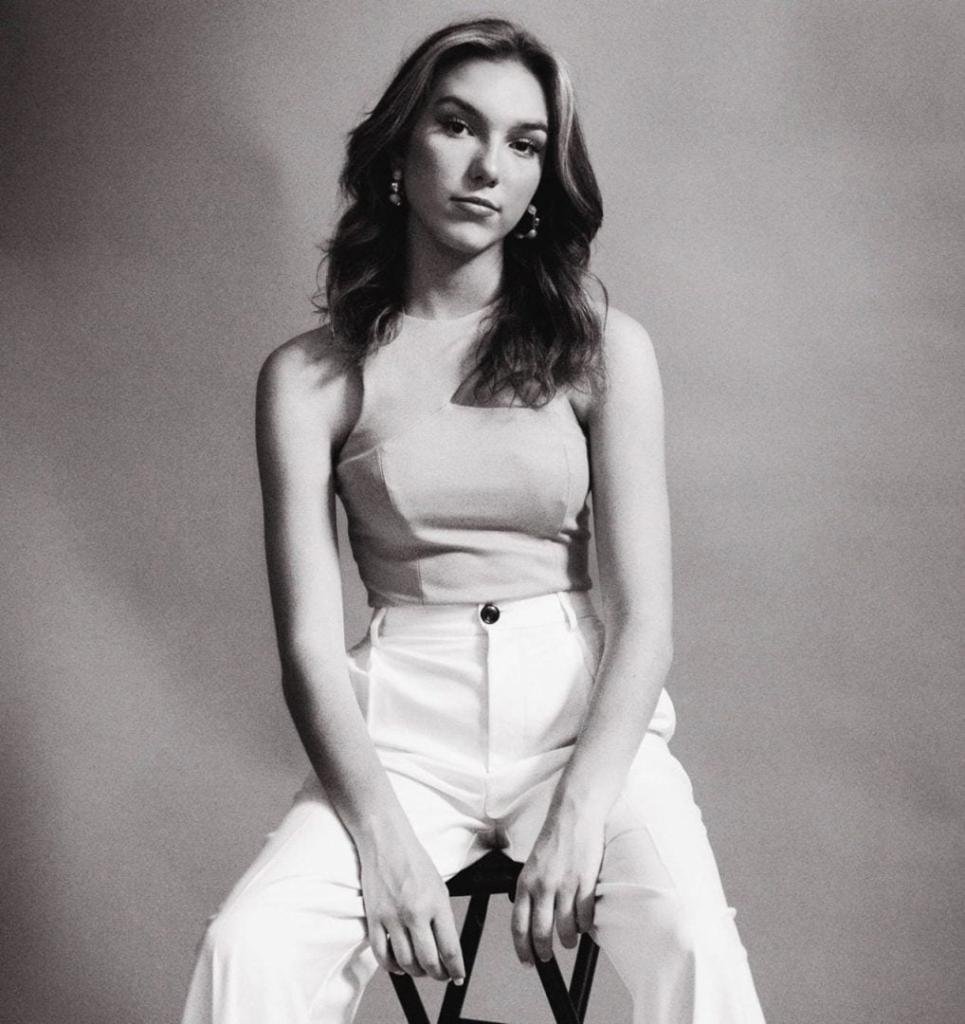 The "First Paige" is a fitting title for her EP.
Oh my gosh! This was such a growing-up experience for me. Learning to work with a team of completely awesome people, and being able to put words on paper and then into music absolutely blew me away. I really wanted a set of songs that could tell a story and showcase elements of life. This is why the title of the EP is so fitting….it is my first 🙂
She wants listeners to catch a certain vibe.
I feel like this EP has created a mindset of different elements. I feel like my songs are highly relatable and will provoke the element of a free, laid-back stance on life.
What's next for her? Being a normal teen!
I am working on passing the 10th grade, going on my first date, and working on new music.
She's also a generous spirit.
I really enjoy serving at my local soup kitchen. There is a feeling there that you can't get anywhere else. So fulfilling.
Name one food you REFUSE to eat and why?
Ugh!  Fish!  Like Tuna fish…..it makes my jaw hurt just thinking about it!!
Selfie!
You can listen to music by Paige Anne here:
https://www.instagram.com/the_paige_anne/
https://open.spotify.com/artist/1whytt0mG05r9V90tc4XF3?si=JoD22pfqTsO2ud7oi4FqyQ