5 Fast Facts about actor and model Lucas Royalty
LUCAS ROYALTY is an actor and model best known for his work on the Award winning short film "Charming." Currently nominated for two best young actor youth awards, he is also an Instagram influencer who spreads positivity with his anti-bullying message. Lucas has partnered with brands ranging from Hugo Boss to Ambercrombie & Fitch. He recently booked the Jennifer Lawrence project "Mob Girl."
Here's 5 fast facts about Lucas!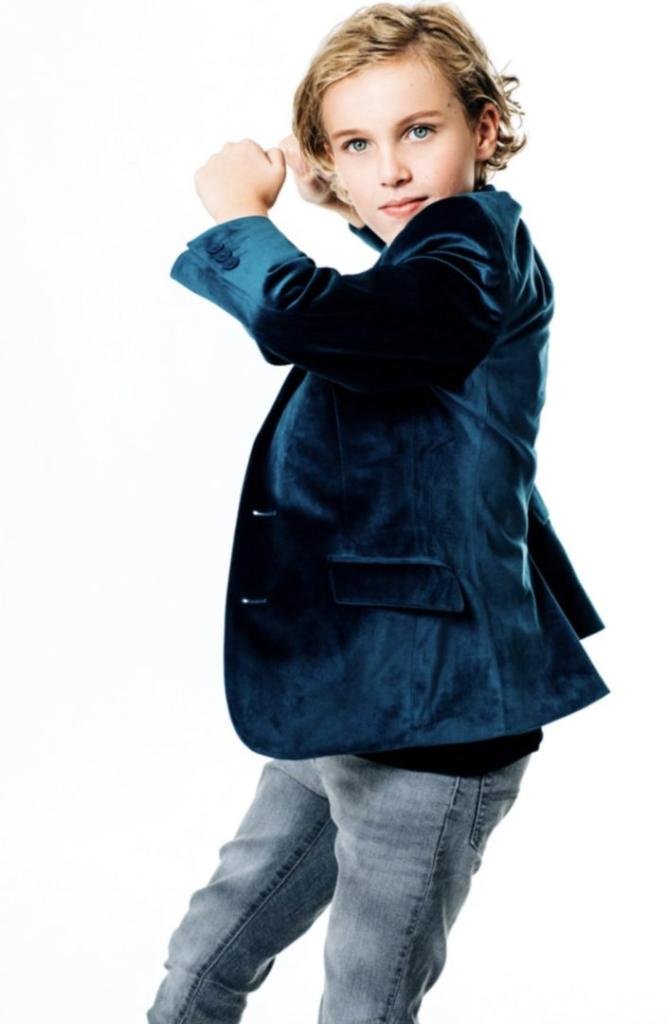 Photo: Demarest Photography
He addressed a crowd of over 3,200 people on stage – at age seven.
Probably a hosting job I got to do in Florida. I did a commercial for the company and then a few months later they asked if I would make a special appearance in Orlando at a conference. I didn't know what to expect. The company flew us down to Orlando and made me a custom bright red suit. It was really flashy and everyone in the hotel were pointing and smiling at me. I wasn't sure what the exact plan was….but next thing you know I was live on stage in front of 3,200 people. They told me it would be a lot of people but over 3,000…..I was a little nervous. I was only seven at the time and it was a lot to memorize in a few hours but I pulled it off and it was so fun.
The company was so sweet and gave me toys and gifts and we spent a day at the pool. It was really an experience I'll treasure forever
He learned what a 'hot mic' is the hard way.
One time I was on set and I was mic'd up
And it was on. (Hot mic)
I had to use the bathroom so I was asking my mom to help with my costume because it was all pinned and lots of layers and I didn't realize everyone was listening. Definitely won't make that mistake again, lol
Super embarrassing
Perfection is not a goal for him.
I think the pressure to be or appear perfect [hurts teens]. With all the social media and apps to make your appearance better, it's kind of unrealistic
It's a lot of pressure on kids. We all go through awkward phases. In fact I got my first pimple last month, I'm wearing Invisalign and a retainer to straighten my teeth. It's not all that glamorous but my parents and I try to show an authentic or realistic portrayal of me so other kids know that I'm certainly not perfect!
He's got a green thumb.
Well I would have said singing about a month ago but I've since recorded 2 songs so I guess that secret is out.
But I really love to garden. I love flowers and plants and I have a garden in my front yard that I designed and I take really good care of it
It's like my zen time.
One amazing food he MUST eat at least once per week is:
Carbs! I love Carbs.
Mostly tortilla chips and salsa but also goldfish crackers and wavy lays!