PUBG: 5 Tactics to Become an Epic Player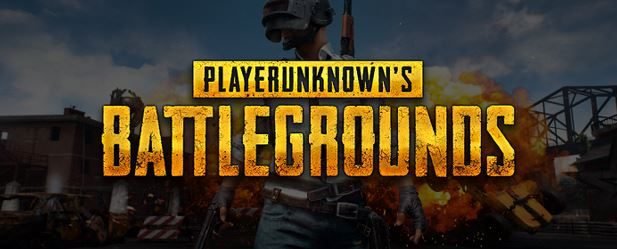 Battle Royale games are all the craze across the globe, ranging from Fortnite Battle Royale and PlayerUnknown's Battleground. When it comes to PUBG, you do not want to be left out in showcasing your prowess, when every other gamer from the 30 million daily active users across the world is upping their game. You also wouldn't want to lose out just because you don't have the coolest or best gaming equipment to take you further in the game. For instance, a quality gaming mouse from Razer's website (https://www.razer.com/gaming-mice) could just change the game for you.
The high number of active players makes winning a matter precise strategies and skills, without which you will always be lagging in the game. Lucky for you, some experts have shared some of the tricks and pubg cheats that help them get by, and you will need them in your journey to becoming a pro PUBG player. Here are five tactics to get you started on your road to becoming an epic PUBG player:
Adjust the graphics
Most gamers get quickly invested in getting the very best accessories to better their gaming experience, such as the opseat master series. But one other thing which can greatly boost your experience is better graphics, and one hack we heard which doesn't involve buying anything is to increase the contrast so your enemies stand out much more. Then set it back to normal so you don't get a headache when viewing normal content.
Study the map
This is a crucial step if you are only beginning. Studying the map allows you to figure out your way swiftly around the battleground while playing. Master all the crucial hotspots in a particular map, ranging from Erangel and Miramir to Sanhok and Vikendi.
Capitalize on the training ground
Figure 1 try out the guns
It may be a no brainer to you, but it is not to everyone. PUBG Mobile has a training mode feature that is very often overlooked by gamers. The feature allows you to try out all the guns, attachments, and other weapons. In the end, trying out the different weapons enable you to know what suits you best for better gameplay.
However, if you really want to do it like the experts, don't just test the weapons at face-value. Consider the recoil patterns. For example, the AKM gun has a high damage rate but high recoil. By mastering the recoil patterns and the names of the guns, you already have a competitive advantage even before the game starts.
Land at hotspots that are away from the flight path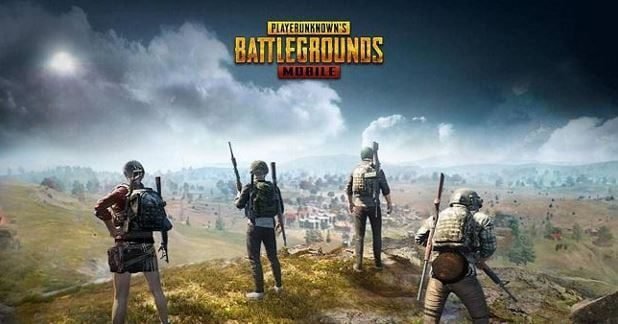 Now that you know your way around the maps, the next step is to identify a spot that has the prime resources but is slightly far from the flight path. The advantage with this trick is that you may end up having most of the loot for yourself. Even in the event of people showing up, you will have more advantage in fighting them off, assuming you chose the best weapons.
Don't kill knocked out players immediately
When the game is going your way, do not let the excitement of the game get you making the wrong calls. Once you knock down a player, be hesitant about completely getting rid of them immediately. While that should be the end game, use the knocked out players as bait. A lot of the times, a knocked out gamer will ask for help from a teammate. When they come out, this is your opportunity to kill two birds with one stone. However, be keen lest they get sneaky on you and hide far away from your field-of-view.
Seek cover in terrain
As you may have noticed, the buildings are such an ideal spot to seek cover. With the perfect strategy, you can stay alive if you are in a building, more especially if you have covered the only entrance to the building. However, some risks come with that. All it takes is for someone to know you are there, and a well-placed grenade can end your gameplay instantly. For that reason, consider the terrain an ideal place for cover. A suitable terrain will give you a spot with excellent sightlines to keep a view of your enemies. Other than that, you have more escape options when you are on terrain than inside a building. Find a ridge, dip, or hill to hold you up for a while, before your next move.
While at it, consider hiding in bushes. It may look like a lame move, but hiding in bushes works surprisingly very well. However, you may want to take off any bright colored clothes you have before you hit the bushes.
Grab the highest level equipment
If you really want to win the PUBG game, then you must grab the highest level of equipment when you are looting untouched equipment. While that is a strategy, there is more you can do to have the best armor for the game. When you defeat a level three player, it can be challenging to know what to pick up and what to leave. A general rule applied by most PUBG experts is, 'always pick the level three helmet.' Even though it might be damaged, this helmet will always save you from a headshot with the M24 and is the only one that will do so.
Pick your battles wisely
You are aiming for many kills in one round, but the chances of that happening and you being alive in the end are usually very slim. The whole idea of the game is to be the last man standing. This means that if other players can help you get rid of some people, then you should let them. The best strategy is not to hide out and avoid picking fights altogether, but rather to pick battles you know you can win. Know which enemies to attack in clear sight, and which ones you should re-strategize before you attack.