Too Cool for School: Tips for Personalizing Your Backpack
Whether prepping for school or already in class, it's never too late to spice up your style. When uniforms and dress codes keep you from expressing yourself, there's one place you can always show off your personality: your backpack.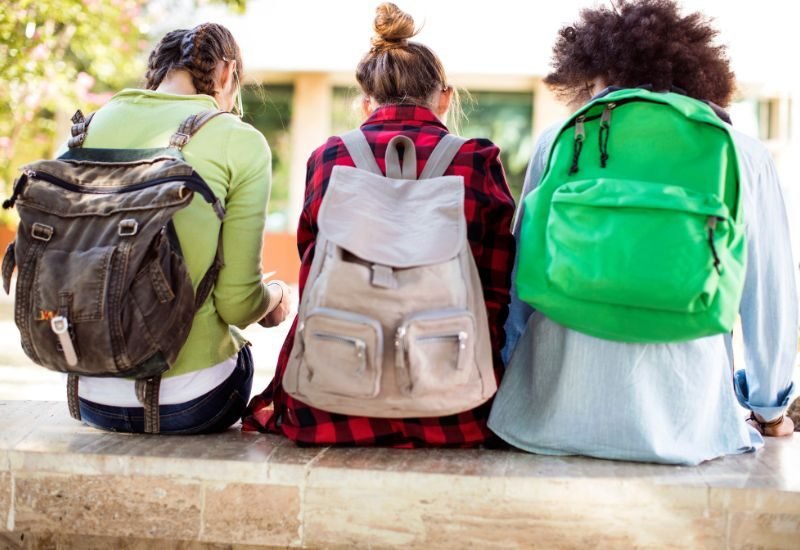 You don't have to be an arts and crafts genius to pull off a DIY school bag design. Personalizing your backpack is easy with a few tools and a little bit of imagination. With these tips, you'll be walking the halls with an accessory that is unique to you.
Incorporate Your Artwork
Are you a budding artist looking to flex your skills? If so, consider making your backpack your next canvas. Become your school's Picasso by showing off your school-appropriate design.
Use a stencil or freehand your work in pencil first. Then, you can add more details using fabric pens, sharpies, or puff paint. Don't limit yourself to traditional patterns; you can also try color blocking, splash painting, and tie-dying your backpack to create a design no one can copy.
Bring On the Bling
You can never have too much sparkle. When life starts looking dull, spruce up your style by adding a little pizzaz. Your backpack is the perfect place to bring on the bling.
Use glitter glue to make your school bag shimmer and shine. If that's not enough, line iron-on rhinestones along the seams to make things pop. If you have the skills, you can sew sequins into the fabric to make things stand out even more.
Use Pins and Patches
Not everyone has the knowledge or resources to make their school bag a work of art. That doesn't mean you can't personalize your backpack, too! For students who need a quick fix, use pins and patches to make your bag look more interesting.
Your backpack is the perfect place to sport your athletic and other extra-curricular achievement patches. You can also find decorative enamel pins featuring your favorite characters to express your personality. Patches and pins are perfect because they're easy to apply; you just need an iron or porous fabric to stick on these embellishments.
Choose a Character Bag
If you still want to customize your backpack without all the work, you could buy an ultra-unique one instead. Character bags are excellent choices if you want a one-of-a-kind school accessory that references pop culture.
Whether a Disney kid or a Star Wars fan, there's a backpack with your name on it. You could get a Loungefly bag if you want a cute, rare, high-quality backpack for your studies.
Your creative options are virtually endless. Check with your school before designing your backpack to ensure you follow the rules. As long as you're within the guidelines, you're free to use your school bag as an extension of your unique personality.