Zendaya Performing at Universal CityWalk 9-18-13
Zendaya Coleman of Disney's "Shake It Up!" fame gave a free performance last night at Universal Studios CityWalk. We caught a few songs, and in addition to her hit "Replay," (sponsored link) she performed an unreleased work-in-progress as a special sneak preview for the fans in attendance.
The show was not without issues because, as can be seen in the above video at the 1:11 mark, at one point Zendaya called for the band to stop playing because she didn't like the audio she was hearing. We couldn't tell if it was an issue with the band or with her microphone, but Zendaya took the initiative to interact with some fans in the front row while the problem was sorted out. (Sorry for OUR poor audio as well, we didn't have our pro audio recorder on us!)
Zendaya was dressed in all white.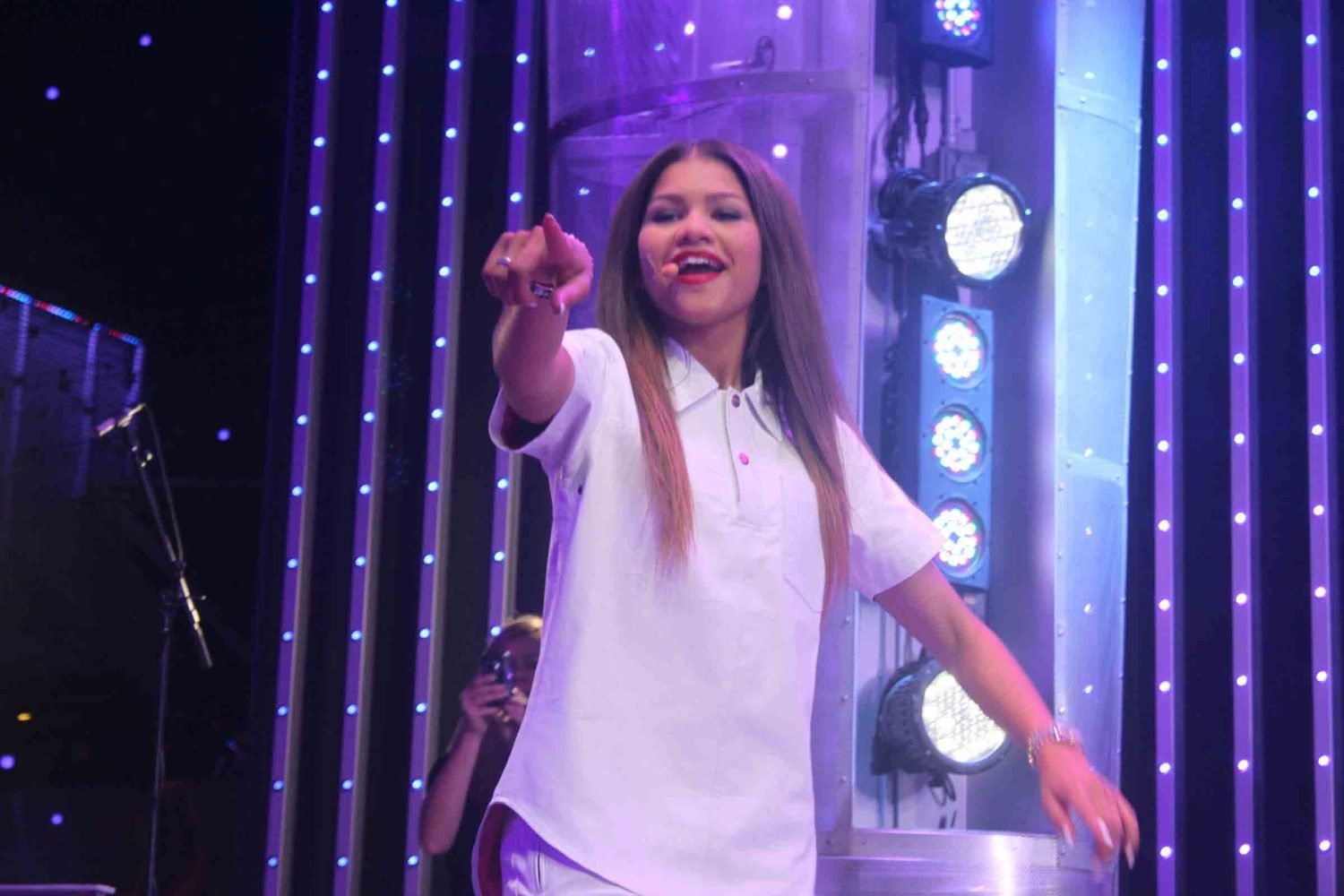 All smiles, even when she detected trouble with her audio.
Interacting with fans off to the side of the stage.
Listening to the screaming fans?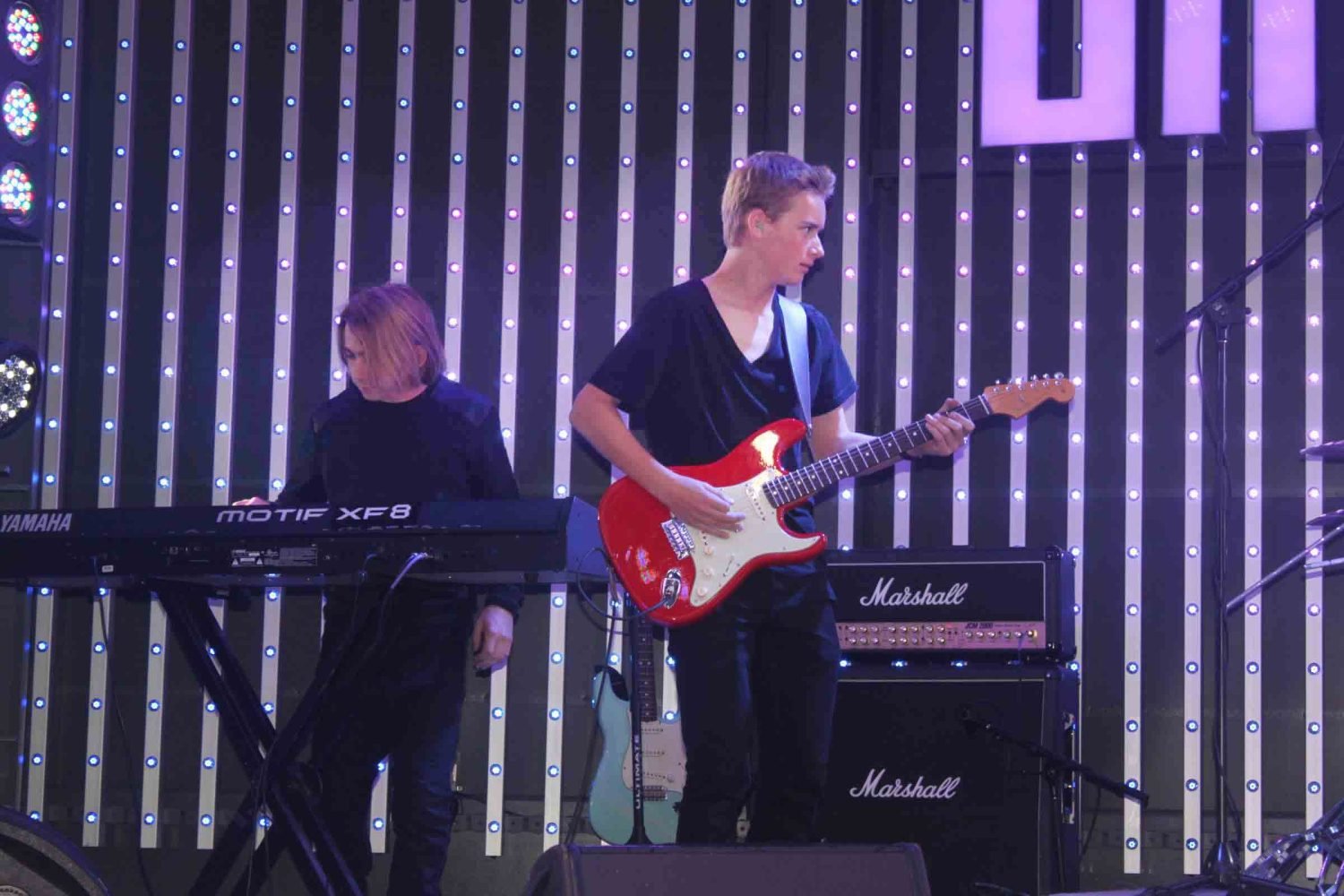 She was accompanied by a full band and four dancers.
Keira Peña with Phil Morris and Carla Renata, who play Zendaya's parents on "Shake It Up" and came out to support her.
We look forward to seeing her perform again.